IPOs: Yum Picks Financial Partners Primavera, Ant for China Spin-Off
Bottom line: Yum's selection of Primavera and Ant Financial to anchor its China unit spin-off look like reasonable choices, as it tries to put the business back on solid footing before a New York IPO that should enjoy modest success.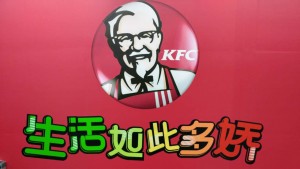 After months of talks and speculation, fast food giant Yum Brands (NYSE: YUM) has announced that two firms with distinctly financial backgrounds will anchor its plan to spin off its China business. The larger of the investors, private equity firm Primavera, doesn't look extremely exciting strategically, as it's mostly a private equity investor with little experience in the tough retail sector. The second investor, Alibaba's (NYSE: BABA) Ant Financial affiliate, looks a little more interesting since its core Alipay electronic payments service could help to propel Yum's aging KFC and Pizza Hut brands into the modern era.
Primavera's name was mentioned as a possible investor in reports in July, so its inclusion on the final list doesn't come as a huge surprise. Slightly more surprising is Yum's announcement that the planned IPO for its China unit will take place in New York, leaving the other contender of Hong Kong out in the cold. I had previously said that Hong Kong would be the better choice, due  to its proximity to China and relative abundance of China-focused investors.
Yum also announced that the IPO will take place on November 1 under the symbol YUMC, which is in line with a previously announced plan to complete the spin-off by the end of this year. (company announcement; Chinese article) Yum crafted the spin-off plan under pressure from investors, who argued the China business was undervalued and could operate more efficiently as a separate company that didn't need to clear all major decisions with its US-based parent.
All that said, let's take a closer look at Yum's first 2 new China investors, led by Primavera, a China-focused private equity fund founded by former Goldman Sachs executive and veteran China investor Fred Hu. Primavera will invest $410 million, while Ant will invest a much smaller $50 million.
Based on earlier reports that Yum was seeking a valuation of $10 billion for the unit, Primavera would be getting about 4 percent of the new company's shares, while Ant would get a more modest 0.5 percent. The pair will also get warrants to collectively buy up to another 2 percent of Yum China in 2 tranches over the next 5 years, based at valuations of $12 billion and $15 billion.
New Chairman
Primavera's Hu will take a direct role in Yum China, becoming the non-executive chairman of the company's board. Such a move shows Yum's commitment to making its China unit into a truly Chinese company, since Hu has a rich experience in the market, even if that doesn't include much experience in the fast-food sector.
This particular announcement appears to show that Yum was able to get the $10 billion valuation it was seeking for the unit, which has struggled in recent years as its core Chinese KFC restaurants faced growing competition from local rivals. KFC also faced a number of company-specific setbacks in China, including a bird flu scare several years ago that scared away many diners and a major food safety scandal linked to one of its suppliers.
Those setbacks are mostly distant memories by now, and Yum has embarked on a major campaign to address its biggest issue, namely the perception that its stores are no longer trendy and cutting-edge and instead feel old and tired. The company launched an overhaul of its China stores a couple of years ago, including newer designs and more upscale items on its menu like premium coffee.
I've visited KFC several times since the overhaul and am generally encouraged by what I see, and the stores themselves do also seem to be fuller than before. That effort will undoubtedly continue in the run-up to the IPO, which I would expect to be modestly successful and value the company in the $10-$11 billion range. After that, I would expect Primavera and Ant to try to play a more active role in the company's strategic direction. That means perhaps we'll see some new and interesting innovations in the company's stores as Yum China tries to reinvent itself to be more relevant to today's savvier Chinese diners.
Related posts:
(Visited 448 times, 1 visits today)