About Us
Founded in 2011, Young's China Business Blog is an online community for buyers and sellers of China and China-related stocks, designed for everyone from the smallest retail investors to major asset managers. Hosted by Doug Young, former China company news chief at Reuters, Young's China Business Blog goes beyond the simple reporting of facts and market talk and makes sense of the latest China company news with intelligent commentary and discussion, with a special focus on the technology and financial sectors. Our site is bilingual, and links are provided to third-party sites and stories in both languages. Commentary and posts are welcome in both languages. For  queries, contact Doug Young, +86 13585724964, or email contact @ youngchinabiz.com.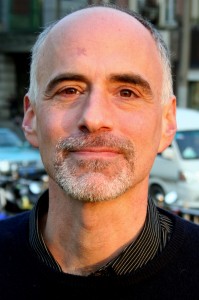 Doug Young has lived and worked in China for 20 years, much of that as a journalist, writing about publicly listed Chinese companies. He currently lives in Shanghai where, in addition to his role as editor of Young's China Business Blog, he teaches financial journalism at Fudan University, one of China's top journalism programs. He contributes regularly to a wide range of publications in both China and the west, including Forbes, CNN, Seeking Alpha and Reuters, as well as Asia-based publications including the South China Morning Post, Global Times, Shanghai Daily and Shanghai Observer. He is also author of a book on the media in China, The Party Line, and is widely quoted on the topic by a wide range of western publications, including Reuters, New York Times, CNN, Bloomberg, Associated Press, BBC and the South China Morning Post. Before starting Young's China Business Blog, he worked for 10 years at Reuters in a range of positions, including Chief Correspondent for China Company News, Senior Technology Correspondent for Greater China, and Taipei Bureau Chief in the company's Hong Kong, Shanghai and Taipei bureaus.
His tenure in Asia dates back to the late 1980s, when China began liberalizing its economy and many of its major corporate names first began to emerge. He has reported continually over that period on China's transformation from an economy of state-owned companies to one where many of the biggest corporate names are privately owned and publicly traded. The latest developments at these companies form the basis for most of his commentaries, examining the latest corporate and industry trends and what they mean for both short- and longer-term investors.