IPOs: Postal Bank Eyes $10 Bln, Yum China Seeks Backers
Bottom line: Postal Savings Bank's IPO is likely to get a moderately strong reception and come close to the upper end of its $10 billion target, while Yum China's IPO is unlikely to come until the end of this year at earliest.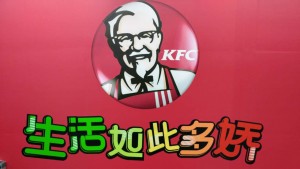 What's likely to become the world's biggest IPO in 2 years has just officially launched in Hong Kong, with word that China's Postal Savings Bank has made its first filing for an offering that could raise up to $10 billion. Meantime, another high-profile IPO by the Chinese unit of fast-food giant Yum Brands (NYSE: YUM) is getting hit by delays, as operator of the KFC chain seeks key local backers in the run-up to a listing that could also come in Hong Kong. The Yum offering could also be quite large at around $2 billion, though it appears the deal may not come now until the end of this year or may even get pushed back to 2017.
Both of these deals have been written about before, and are part of a swell in IPO activity by Chinese companies in Hong Kong as we head into the second half of the year. Many companies were hoping to list earlier in China, but the regulator has sharply slowed its approval of new IPOs over concerns about market volatility. The investor climate was also quite tepid in the first half of the year, and may be starting to warm up a little bit as investors look for new choices.
The Postal Savings Bank IPO has a long history, dating back as much as 2 years ago when media reported it was looking to raise up to $4 billion. But that plan never materialized for a bank that is considered one of China's most conservative, and would become the last major lender to list.
The latest reports say the bank has filed its preliminary prospects for the Hong Kong offering, so we'll have to wait for the document's release to get more clarity on its financial healthy. (English article; Chinese article) The IPO could come as early as September, and is expected to raise $7-$10 billion, making it the world's largest since e-commerce giant Alibaba's (NYSE: BABA) record-breaking $25 billion IPO in September 2014..
There's not much additional detail in the reports, but observers continually point out that the bank is one of China's most conservative lenders and thus is likely to have a much lower bad debt ratio than many of its major rivals. Many of those other banks are currently sitting on mountains of bad debt due to a lending binge for questionable projects ordered by Beijing during the height of the global financial crisis. Thus the Postal Savings Bank offering could get strong investor interest due to its lower risk profile.
Missed Deadline
We'll close with a look at the latest developments in the Yum China IPO plan, which was first announced last year in response to shareholder pressure to spin off the unit into a separate company. Yum wants to find some key local investors for the unit before launching the IPO plan. But that part of the equation has been delayed after several potential bidders missed a deadline to submit proposals, according to the latest reports. (English article)
The reports say that Singaporean sovereign wealth fund Temasek and Chinese private equity firm Primavera both missed deadlines for submitting bids last month, after Yum sought to impose new terms on their investments. Some investors also apparently disagree with Yum on the value of its China unit, which is estimated to worth about $10 billion.
No new deadline has been set for proposals, though presumably bids will have to be submitted by mid August. Yum had previously said it expected the separation of its China unit to occur by October 31, and that deadline still looks possible. But it's also possible the separation could drag on, meaning the China unit's IPO may not come until the end of this year or possibly even early 2017.
Related posts:
(NOT FOR REPUBLICATION)
(Visited 129 times, 1 visits today)