SMARTPHONES: More Distress Signals from Huawei, Smartisan
Bottom line: Huawei's aggressive H2 targets for its Honor sub-brand hint that sales for its core Huawei smartphones may be stumbling, while rumors of a wave of executive departures at Smartisan also hint at dire financial conditions at the company.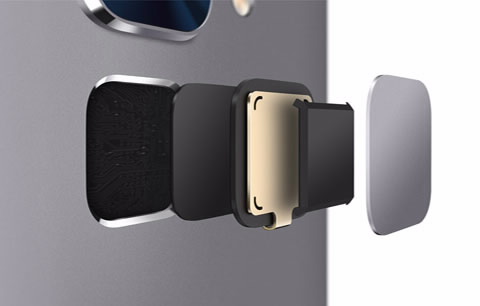 New distress signals are coming from China's overheated smartphone sector in the form of headlines involving leader Huawei and smaller niche player Smartisan. Before I detail the headlines, I should note that some may disagree with my interpretation, since neither news item directly confirms any trouble. But that said, nobody ever wants to admit to bad news, and in both cases the headlines appear to confirm earlier signs of stress at each company.
With that disclaimer, we'll end the suspense by disclosing one of the latest headlines that has Huawei announcing a very aggressive sales target for its lower-end and separately-run Honor sub-brand in the second half of this year. The other headline has Smartisan denying reports of the departure of a large number of its top executives. I seldom write about such rumors if I believe they're false, but in this case I suspect there's at least a 50-50 chance the rumors are correct.
Let's begin with Huawei, which has been a superstar over the last year as it broke away from China's large field of smartphone makers with explosive growth that propelled it to the world's third largest brand. That growth was fueled in no small part by huge gains in its home China market, which is the world's largest but also extremely competitive.
The first and only sign of trouble for Huawei appeared late last month, when media reported the company was sharply cutting its aggressive sales targets for the year. (previous post) Now media are reporting the company has just announced aggressive sales targets for its Honor sub-brand, aiming to double sales in the second half of the year. (English article; Chinese article)
Huawei is now aiming to sell $7 billion worth of Honor-brand smartphones in the second half of the year, roughly double the $3.4 billion a year ago, an executive said at an event sponsored by the brand. Honor sold around 40 million smartphones last year, accounting for roughly 40 percent of Huawei's total unit sales.
Reduced Targets
The aggressive Honor target comes just weeks after the earlier media reports saying Huawei was paring back its sales targets for this year. Those reports cited unnamed sources saying that Huawei had originally hoped to boost its smartphone sales by nearly 60 percent this year to 160 million units. But it later reduced that to 30 percent growth, and most recently reduced that figure further still to just 20 percent.
The latest target would equal about 120 million smartphone sales for this year. That would mean the second-half Honor target could represent as much as a third of the latest full-year total if last month's reports are correct. That seems a bit high, since Huawei probably sold around 50-60 million smartphones in the first half of this year. At any rate, the aggressive Honor figures do appear to show Huawei may be struggling at the higher end of the market, where leader Apple (Nasdaq: AAPL) has also seen a sharp slowdown, and is trying to compensate with lower-end sales from the Honor brand.
Meantime, the Smartisan reports are far simpler, and have company chief Luo Yonghao denying recent talk that many of his top managers, including his CFO, CTO and COO, have all resigned. (Chinese article) This kind of denial is quite routine in China, even when the rumors are true. I personally don't have any insider knowledge on the situation, but wouldn't be surprised if the exodus is indeed happening due to Smartisan's own marginal position in the extremely overheated market.
The exodus rumors come just a couple of weeks after Luo sold a big chunk of his Smartisan shares to e-commerce giant Alibaba (NYSE: BABA), in what looked a desperate bid for new cash to keep funding operations. (previous post) That news prompted me to predict that Smartisan was struggling and would close or get sold to Alibaba-backed smartphone maker Meizu by year-end. These latest rumors of top executive resignations seem to reinforce that view.
Related posts:
(NOT FOR REPUBLICATION)
(Visited 151 times, 1 visits today)