SMARTPHONES: Apple's Cook Back in China with New R&D Center
Bottom line: Tim Cook's latest China trip and his announcement of a new R&D center in Shenzhen are part of a campaign to boost Apple's profile and should help to stabilize its sliding position in the market.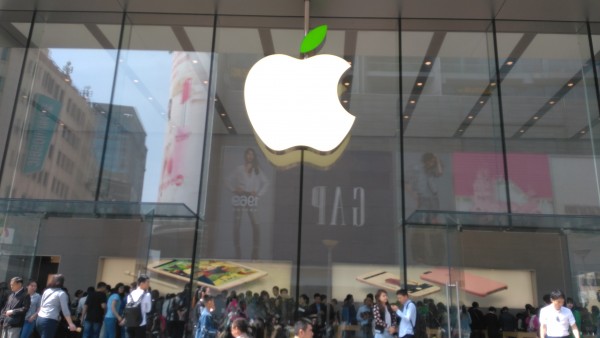 Apple CEO Tim Cook just can't seem to get enough of China, with word that he's back in the world's largest smartphone market just 2 months after his last visit. But unlike past visits, which were mostly confined to bureaucratic Beijing, Cook was in the far more entrepreneurial city of Shenzhen this time, where he attended an innovation conference and announced Apple would open a new R&D center.
Anyone feeling a bit of deja vu would be correct, since Cook announced that Apple would build another R&D center in Beijing, its first in China, during his last visit in August. That move was long overdue, and comes as Cook is trying hard to halt his company's sudden rapid decline in China after several years of equally rapid growth.
This particular visit is at least the third to China this year by Cook, reflecting the sense of urgency he feels about boosting Apple in the market, its largest outside the US. The company's iPhones sales plunged in China in this year's second quarter, dropping to 7.8 percent of the market from 11.9 percent a year earlier. Much of that drop owes to competition from increasingly sophisticated smartphones made by domestic Chinese companies like Huawei and Oppo, which are far cheaper than iPhones.
Like the first R&D center announced in August, details on this new Shenzhen center are quite scare. Cook announced the initiative while in Shenzhen for an innovation forum, and said the move was designed to put Apple closer to its manufacturing partners. (English article; Chinese article) As China's oldest special economic zone, Shenzhen is home to many high tech product and component makers, and has easy access to international shipping facilities via nearby Hong Kong.
Cook didn't announce any specifics on the Beijing R&D center during his August trip, leading me to speculate that the plan was hastily crafted as part of a broader effort by Apple to show its commitment to its largest market outside the US. Even though many of its manufacturing partners are based in China, Apple has made relatively little actual investment in the country until recently.
R&D centers are some of the most coveted investment in any emerging market, since they provide valuable product development skills for local engineers. Reflecting Apple's caution in the piracy-plagued market, media reports later disclosed that the Beijing R&D center would have an initial investment of a very modest $45 million and employ 500 people in the Zhungguancun high-tech area of the city. I expect the new Shenzhen center will be similar sized, though perhaps it could be a bit larger.
Growing Investments
These 2 investments would add to a growing number by Apple over the last 2 years as it tries to curry favor with Beijing, whose support is critical to success in such a bureaucratic market. The company is in the midst of a major ramp-up in openings of its flagship Apple Stores in China, and has also announced some investments in clean energy production, another Beijing priority.
Apple's biggest investment in China to date was announced during Cook's last visit, when he said his company would provide $1 billion in funding to private car services firm Didi Chuxing. Didi subsequently announced it would merge with the China division of Uber. The latest reports cite sources saying an Apple representative will now take a place on Didi's board. (Chinese article) That would be a big win for Apple, since its share of Didi is relatively small compared with the company's most recent valuation of up to $35 billion.
All of this brings us back to the biggest question, namely whether Cook's investment and publicity blitz will have any impact. There's certainly not much buzz for the recently released iPhone 7 here in China, reflecting similar lack of buzz in the rest of the world. But that said, the brand still commands considerable respect here, and it does seem like  Cook's high-profile publicity campaign should help to stabilize Apple's position in the market.
Related posts:
(Visited 106 times, 1 visits today)