NEW ENERGY: Xiaomi, LeTV In Environmental Plays
Bottom line: Xiaomi's new smart air purifier looks like a good move to build up its ecosystem of interconnected smart devices, while LeTV's new EV initiative is more likely a publicity ploy.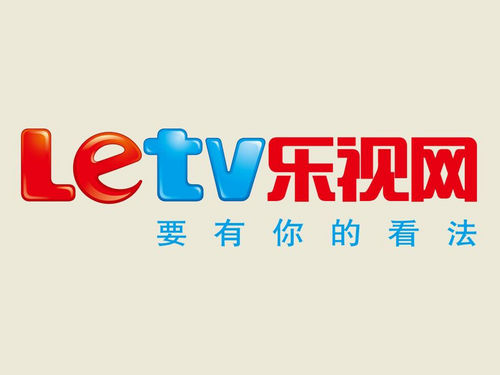 China's entrepreneurial tech firms never miss a good business opportunity, and environmental plays are suddenly the flavor of the day with word of major new pollution-related plays by smartphone sensation Xiaomi and online video firm LeTV (Shenzhen: 300104). Xiaomi has announced it will enter the smart devices space with a new line of air purifiers aimed at consumers tired of breathing polluted Chinese air. Meantime, LeTV has announced its intent to get into the electric vehicle (EV) business, as China opens up that sector to encourage development of more clean technology.
Of these 2 initiatives, Xiaomi's looks the most realistic and credible, partly because the technology it's promoting is relatively straightforward and commercially available. The move also fits in nicely with Xiaomi's broader strategy to create an ecosystem of smart devices that can talk with each other over the Internet and be controlled remotely by their owners using its core smartphones. By comparison, LeTV's EV looks more designed to grab headlines, and I won't believe it's really happening until I see some new vehicles come off an assembly line.
Let's start with Xiaomi, which has continued its headline-grabbing tradition with the announcement of this new smart air purifier initiative. The products will hit the market next week, and will include a number of high-tech functions in addition to their main role of filtering indoor air. (English article) Two of those functions include the ability to turn the device on and off remotely using Internet-connected smartphones, and the ability for users to monitor pollution levels and receive updates on their smartphones.
This kind of device is part of a broader phenomenon called the "Internet of Things" that envisions a world where devices can communicate with each other and with their owners via wireless connections to perform a range of tasks. E-commerce leader Alibaba (NYSE: BABA) announced a major tie-up with home appliance giant Haier (HKEx: 1169) a year ago to develop such devices, and leading web portal Sina (Nasdaq: SINA) also previously announced its own initiative with Haier to develop smart air conditioners. (previous post)
In terms of strategy, all of these tie-ups make a certain degree of sense. All of these tech companies operate websites or make mobile gadgets that could work well with these smart devices, allowing users to do things like turn on an air purifier or air conditioner from their office so they can come home to a clean or cool apartment. The key will be execution in device design and operational interfaces, and in that regard I would probably give Xiaomi and possibly Alibaba the best chances for success.
Next let's look at LeTV, which has been in the headlines all week after its Shenzhen-shares resumed trading following a 2 month pause due to rumors about its charismatic CEO Jia Yueting. Jia had gone missing from public view since a trip to the US in the summer, leading to speculation he might be avoiding China due to a corruption investigation. He finally reappeared over the weekend in a Beijing hospital, where he explained he received surgery for a benign tumor in Hong Kong and was completing his recovery in China.
Jia made a few minor announcements at a bedside investor briefing before the company's stock resumed trading (previous post), and now LeTV is making its most substantive announcement yet with word of this EV foray. (English article) LeTV is only saying right now that it will apply for a license from Beijing to make EVs, as the country prepares to open up the market that was previously limited to manufacturing by established vehicle makers like BYD (HKEx: 1211; Shenzhen: 002594) and Geely (HKEx: 175).
LeTV certainly doesn't have much to loose by making this kind of announcement, since it would be years before any such EV dreams would come to fruition. Beijing hasn't even released its new rules opening up the sector, though it reportedly is aiming to do so by the end of this year. Even if LeTV applied and got a license in the first half of 2015, it couldn't realistically start developing such a product until late in the year at the earliest.
LeTV's shares rose by their daily 10 percent limit when trading resumed on Monday after the 2 month suspension, and have continued to rise since then despite a Tuesday sell-off in China's overheated stock markets. This latest EV plan is almost certainly designed and timed to bring some excitement back to the company with Jia's return. But that said, I would give LeTV a less than 50 percent chance of ultimately designing and manufacturing a commercially viable EV.
Related posts:
(Visited 171 times, 1 visits today)