E-COMMERCE: Alibaba in $185 Bln Identity Crisis with SoftBank Sale
Bottom line: Alibaba's new self-calculated valuation of $185 billion looks realistic and even possibly low, but the stock will remain under pressure until the intentions of big stakeholders SoftBank and Yahoo become clearer.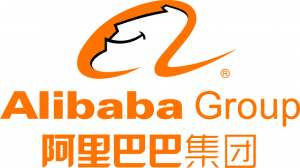 It's not often that you get to see a major company put a value on itself, but that's exactly what we're getting as a result of new information coming from this week's sale of nearly $8 billion worth of stock in Chinese e-commerce giant Alibaba (NYSE: BABA). I'll end the suspense right away and say that Alibaba has valued itself at about $185 billion with the latest sale of a big block of its stock held by longtime Japanese backer SoftBank. While that number looks quite impressive, it's also noteworthy because it values Alibaba quite a bit lower than arch-rival Tencent (HKEx: 700), as the pair jostle for the title of China's biggest Internet company.
Before we dissect this latest valuation and what it means, let's take a few steps back and review how we got to this place. It all began earlier this week when Softbank announced it was selling down its longtime stake in Alibaba to 28 percent from 32 percent to raise cash. (previous post) The pair said Softbank would get about $7.9 billion from the sale, whose size was so large that it involved a number of buyers.
Now Alibaba has just disclosed that one of the biggest single buyers was the island nation of Singapore, whose Temasek and GIC sovereign wealth funds have collectively purchased $1 billion worth of stock split evenly between the pair. A partnership of Alibaba founders and executives bought another $400 million worth, while Alibaba itself bought another $2 billion. The remaining amount of stock being sold, worth about $3.5 billion, will go through other private placements, though no specific names have been mentioned.
The inclusion of the 2 Singapore wealth funds on the list is certainly a positive signal, as both are quite savvy and their choices are often followed by others big investors. But in this case the most interesting part of the announcement is the price that everyone has finally agreed to pay for the stock.
And the answer is: $74 per share.
That's the price I've used to calculate the $185 billion market value at the outset of this post. To put that in perspective, global Internet leader Google (Nasdaq: GOOG) is valued at about $500 billion, while category leaders Facebook (Nasdaq: FB) and Amazon (Nasdaq: AMZN) are each worth about $350 billion.
Second Fiddle to Tencent
But the figure that's probably most important to Alibaba is the one for hometown arch-rival Tencent, whose current market value stands just over $200 billion. That gives the owner of the hugely popular WeChat social messaging service the clear crown for China's largest Internet company based on valuation. That title has gone back and forth several times since Alibaba's IPO in 2014, since Alibaba was once worth as much as $300 billion after its stock soared in the initial months after the  record-breaking $25 billion offering.
Alibaba's shares tanked 6.5 percent after the initial announcement of the Softbank sale this week, though they've stabilized at around $77 since then, or about 4 percent above the $74 price being paid by Singapore and the Alibaba executive group. At its current level the stock now trades at a price-to-earnings (PE) ratio of about 18, or less than half the 47 PE for Tencent. That hints at the large degree of skepticism the market currently holds toward Alibaba, much of it due to slowing growth and a recent series of scandals related to trafficking in pirated goods on its websites.
Of course I should also be fair and point out that Alibaba's new valuation of itself is the result of a healthy dose of realism. After all, the company could have bought its stock at a premium rather than a discount to its current price, artificially pumping up the valuation. But the 2 Singaporean wealth funds and many other potential buyers wouldn't have played that game, and this new valuation does seem to reflect what investors think of the stock at this time.
This pricing game must certainly be an eye-opening exercise for Alibaba chief Jack Ma, who was previously used to seeing the value of the company he founded grow at breakneck pack in the 5 years before its IPO. I'm not a big fan of Ma's high-powered sales and promotional tactics and unfocused M&A strategy, which often end up creating problems for the company.
But that said, this latest exercise does reflect the big pressure on Alibaba's stock coming from large outside stakeholders, in this case SoftBank and also similarly large stakeholder Yahoo (Nasdaq: YHOO). I personally think Alibaba's shares are currently a bit undervalued, but that they'll remain under pressure until the longer term intentions of SoftBank and Yahoo become clearer.
Related posts:
(NOT FOR REPUBLICATION)
(Visited 188 times, 1 visits today)