E-COMMERCE: Alibaba Eyeing Buyout Bid with Groupon Investment?
Bottom line: Alibaba is likely to enter talks to buy a strategic stake in Groupon or even make a bid for the entire company, following its disclosure that it has purchased 5.6 percent of the US company in the open market.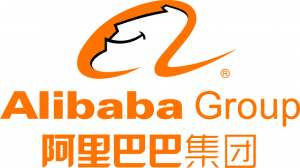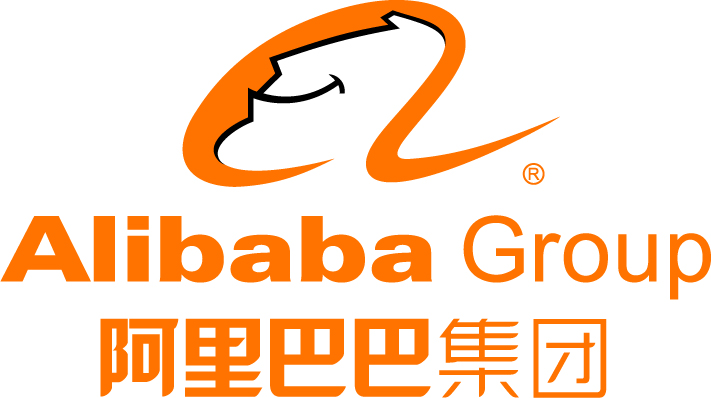 What exactly was leading Chinese e-commerce company Alibaba (NYSE: BABA) thinking when it quietly purchased 5.6 percent of Groupon (Nasdaq: GRPN) shares on the open market without informing the faded US group buying pioneer? That's the question that will be making the rounds this week, following the surprise disclosure of Alibaba's purchase that Groupon only learned about through a regulatory filing.
Of course the most intriguing possibility is that Alibaba could be weighing a bid to acquire Groupon completely, which wouldn't be that preposterous for reasons I'll explain shortly. Other media are putting a less aggressive spin on the move, saying that Alibaba simply hopes to learn from Groupon's group buying skills that first propelled it to fame about 6 years ago.
Before we look at what might come next, let's review the facts that came through a regulatory disclosure late last week saying Alibaba was in ownership of the 5.6 percent Groupon stake at the end of last year. (English article; Chinese article) Requirement for such a filing was probably triggered after Alibaba's holdings crossed a particular threshold, which in this case most likely was the 5 percent mark.
Investors were clearly excited about the prospect for a strategic partnership or even a takeover bid, bidding up Groupon shares by a whopping 29 percent in the final trading session of last week after Alibaba made its disclosure. Even after the jump, Groupon has a market value of just $1.8 billion, which would be easily digestable for a cash-rich and highly acquisitive company like Alibaba.
Alibaba had no comment immediately after its disclosure. A Groupon spokesman said his company hadn't been aware of that Alibaba was buying its shares until it saw the disclosure with the US securities regulator.
Faded Star
Groupon was once one of the hottest Internet names, soaring to fame on its business model that saw it act as broker between traditional retailers and consumers, offering big discounts from merchants like restaurants and movie theaters. Its rapid rise spawned a parallel boom for group buying sites in China, and Groupon itself was once the co-owner of a Chinese group buying site in partnership with local Internet giant Tencent (HKEx: 700).
But then the group buying sector began to fade almost as quickly as it rose, leading Groupon's star to dim and many of its Chinese imitators to fold. Groupon made a high-profile IPO in late 2011 when it was still a rising star, pricing its shares at $20 and giving it a market value of about $12 billion. Its shares briefly soared to as high as $31 shortly after its trading debut, but have come steadily downward since then as it failed to find a formula for profits and posted lackluster revenue growth. Even after the big jump last week, its shares now trade at about 85 percent below their IPO level.
All of that said, it's time to say why there's a solid argument that Alibaba could be testing the waters for an eventual bid to acquire all of Groupon. The biggest reason would be related to concurrent developments in China, where Alibaba is dumping its current relatively large stake in leading local group buying site Meituan-Dianping. (previous post) Alibaba was reportedly seeking around $900 million for the stake, equivalent to about 7 percent of the company.
Alibaba's reasons for selling the stake are complex, but the bottom line was that it didn't get along with top management at the company, which was formed last year by the merger of the industry's 2 leading players. Complicating matters, Tencent also owned a major stake in the merged giant and bid aggressively to become the new company's strategic partner.
In Search of  a Partner
Thus Alibaba is suddenly left without a major partner in the group buying space. That contrasts sharply with its 2 major rivals, since Tencent looks positioned to become Meituan-Dianping's leading partner. Online search leader Baidu (Nasdaq: BIDU) is also pouring big money into its rival Nuomi group buying site. Thus a Groupon buy could help Alibaba to quickly re-enter the group buying space, even though geographically Groupon has little or no operations in China.
The other possibility could be a more strategic alliance that might see Alibaba increase its stake a bit more, perhaps to around 20 percent, after entering formal talks with Groupon. Alibaba has taken a similar approach with a number of other companies, most notably Weibo (Nasdaq: WB), often called the Twitter of China. Instances of similar tie-ups with foreign companies are far fewer, but such a pairing would provide Alibaba with fast access to expertise that could allow it to form a new China joint venture with Groupon.
At the end of the day, Alibaba certainly has plenty of cash, and could easily afford either of these options. For its part, Groupon would almost certainly welcome such a bid, though it might prefer to sell a stake of itself rather than the company outright. I expect we'll see Alibaba make a major move to boost its stake at some point later in the year, with chances split 50-50 between a strategic partnership and outright acquisition.
Related posts:
(NOT FOR REPUBLICATION)
(Visited 315 times, 1 visits today)