Xiaomi Low-End Smartphone Plan Hits Snag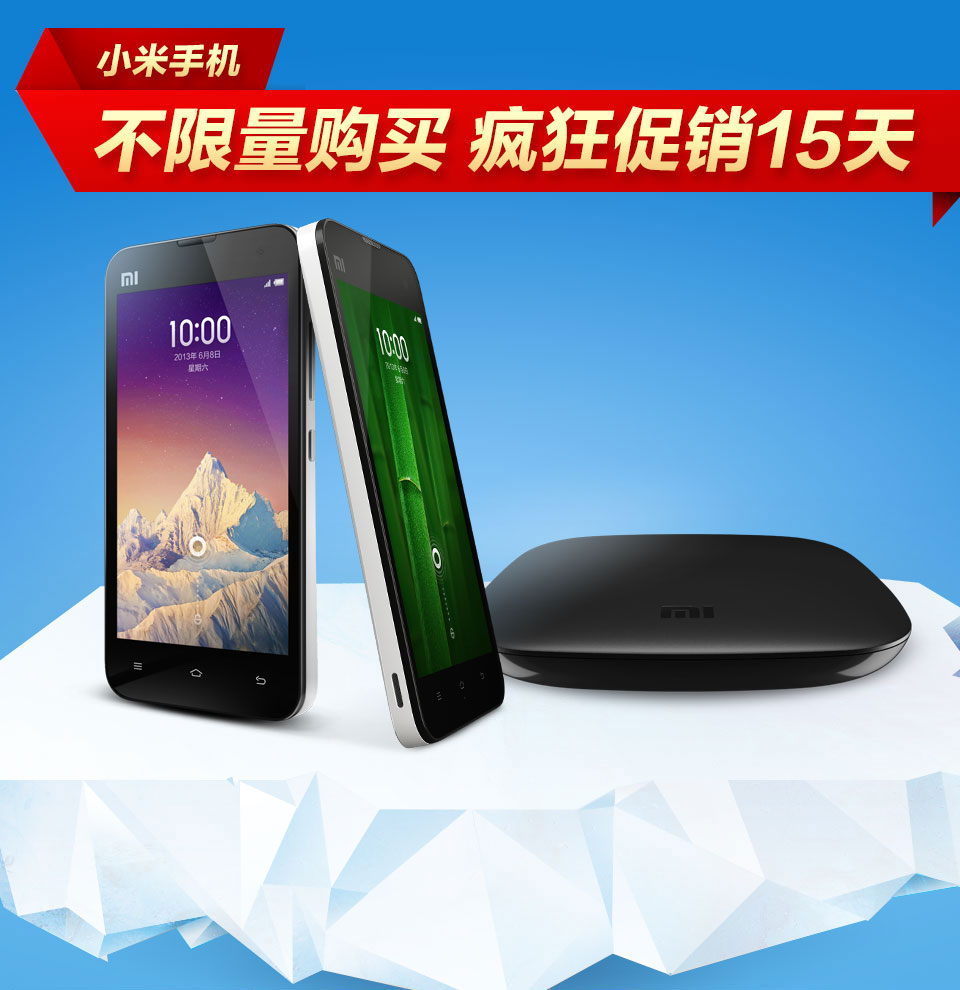 After disappearing from the headlines for a few months, venture-funded smartphone maker Xiaomi is popping back into the news with mixed signals about its plans for a new low-end model. I've often said that Xiaomi's marketing-savvy co-founder Lei Jun sees his company as China's version of Apple (Nasdaq: AAPL), since many of the company's product development and sales tactics look similar to the US tech giant's. This latest plan for a new low-cost smartphone called Hongmi, or "Red Rice", seems to follow that pattern, since buzz has been building for a while that Apple may also be preparing to launch a more affordable version of its premium iPhone.
Xiaomi was last in the headlines early this year with the launch of its second-generation mid-range smartphone, the MI2. That product got off to a quick start thanks to another savvy marketing campaign led by Lei. The strong debut lead another company executive to later announce that Xiaomi was aiming to sell an aggressive 15 million smartphones this year, double the figure from 2012. (previous post)
Word first emerged around the same time about Hongmi, which appears to be an important component of Xioami's aggressive expansion plan. Photos of the phone began to appear in the media late last month, in another smart campaign of strategic news leaks to create hype around the model that would cost a relatively modest 1,000 yuan ($160). (English article)
Xiaomi looked set to release the Hongmi sometime in June, and received the necessary network access approval for the phone from China's telecoms regulator at the end of last month. But in the latest twist to this story, media are now reporting that the permit from the Ministry of Information and Industry Technology (MIIT) has suddenly been cancelled. (English article)
Xioami isn't commenting on the matter, but it appears that unexpected issues have caused the delay. This certainly isn't the first time that this kind of unexpected delay has happened to Xiaomi, reflecting the company's youth and inexperience in dealing with China's bureaucratic regulators. Xiaomi previously launched a set-top TV box late last year, only to halt service for the product a short time later due to its failure to obtain the all the necessary regulatory approvals. (previous post)
I suspect this latest delay is probably the result of unforeseen technical problems with the Hongmi, or perhaps regulatory issues. China has become relatively famous for such regulatory bureaucracy, which has frequently forced Apple to delay the roll-out of its new iPhones and other products in the market often months after their global launch.
Since the regulator had already given its approval for the Hongmi, I'm guessing the problem this time involves the discovery of bugs or other potential technical problems in this low-end smartphone. Such discovery isn't all that unusual since this is a new product line for Xiaomi, which had positioned itself as a maker of mid-range smartphones costing 2,000 yuan and higher.
But the delay will hurt the company's carefully-constructed buzz campaign, which will now have to wait indefinitely until the latest problems are resolved. At the end of the day, I do think this low-end smartphone gamble looks like a good and necessary move for Xiaomi, which needs to quickly boost its sales to meet its aggressive growth targets. But this kind of blunder underscores that Xiaomi still has a lot to learn about doing business in its home China market, where politics often play an equally important role as strong product development and slick marketing campaigns.
Bottom line: Xiaomi's delay in the launch of its low-end smartphone reflect its inexperience in product development and government relations.
Related postings:
This article was first published in the online edition of the South China Morning Post at www.scmp.com.
(Visited 77 times, 1 visits today)