SMARTPHONES: Xiaomi Chief Lei Eyes R&D Role, US Video Market
Bottom line: CEO Lei Jun's decision to directly oversee Xiaomi's product development could help to revive the company by addressing a key problem area, but its new set-top box is unlikely to gain much traction in the US due to stiff competition.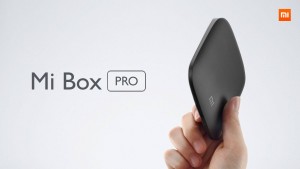 Amid growing signs of stagnating sales for its core smartphones, the stumbling Xiaomi is taking a couple of big new steps to try and reinvigorate its business, led by a shuffle that will see charismatic CEO Lei Jun take direct control of product development. In a separate but also significant move, the company has just announced a highly-anticipated first big step into the lucrative but ultra-competitive US market, with plans to launch a local version of its online video service.
Among these 2 big new moves, the management shuffle is the most significant and also most reflects Xiaomi's problems. The company rose to prominence on an extremely successful marketing campaign that used online buzz, artificial product shortages and strategically leaked information. But Xiaomi's actual smartphones couldn't meet the high expectations created by Lei's brilliant marketing campaigns, and instead are seen as largely the same as many of the other many models now on the market.
Lei's move to take direct control of his company's product development arm seems like a direct acknowledgement of that shortcoming, and shows he hopes to bring some of his marketing brilliance to Xiaomi's actual products. The latest reports cite an internal Xiaomi memo in which Lei details the shuffle that will see co-founder and vice president for technology Zhou Guangping become one of his direct reports. (Chinese article)
The memo says that Lei will also directly oversee Xiaomi's supply chain management, another problem area that led to a long delay in the launch of its latest flagship model. This particular move looks similar to one several years ago by Baidu (Nasdaq: BIDU) chief Robin Li, who at the time took over direct oversight for the company's important mobile search business.
After a meteoric rise in 2014, Xiaomi has seen its growth suddenly come to a halt due to product delays and a rapid fading of its cool and trendy image. The company shipped around 15 million smartphones in the first quarter of this year, roughly the same as a year earlier. That stagnation contrasts sharply with the previous 2 years when Xiaomi's sales often posted triple-digit growth each quarter as it tried to bill itself a homegrown Chinese version of Apple (Nasdaq: AAPL).
Google-Powered Box
Next let's look at the other Xiaomi headline, which has the company announce it is developing a new set-top box with an aim to launch an online video service in the US. (company announcement; Chinese article) The new version of its Mi Box will be powered by Google's (Nasdaq: GOOG) latest Android technology, and was announced at a Google developer event in California.
Xiaomi adds that the box will also be available in other global markets, but doesn't give any release dates and only says the products will be available "soon". Some Xiaomi smartphones are already available in the US through third-party distributors, but the company has avoided directly selling into the market due to concerns about patent lawsuits.
This decision to use Internet TV boxes for its first major US product launch looks designed to avoid the lawsuit problem, since such technology is far newer and thus less likely to create such conflicts. What's more, Xiaomi has found a potent partner in Google, which has learned some previous lessons about how to avoid patent disputes after some high-profile tussles with Apple related to its Android smartphone operating system (OS).
We'll end with some big-picture thoughts on whether any of these initiatives are likely to help Xiaomi return to its former glory. I like Lei's decision to focus his efforts on R&D, since Apple has already shown that savvy marketing can only work over the long-term if you have good products to back up your hype. The TV decision looks smart because it will avoid lawsuits, but is also unlikely to gain much traction due many rival products in the market.
Related posts:
(NOT FOR REPUBLICATION)
(Visited 126 times, 1 visits today)