SMARTPHONES: Smartisan Sale Rumors Point to Face-Saving Exit for Luo
Bottom line: Rumors of a LeEco purchase of Smartisan are probably true as the company seeks a wealthy backer to continue funding its operations, and a deal could be announced in the next 2 months.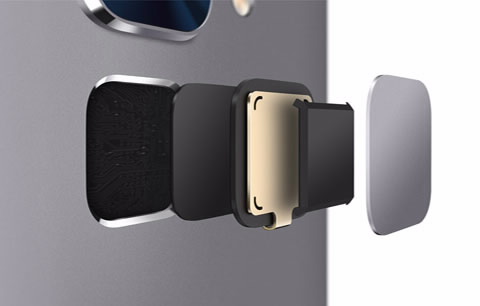 Rumors surrounding a possible sale of the uppity Smartisan smartphone brand are rippling through the headlines today, providing some lively entertainment in the overheated sector. This particular story is drawing attention mostly due to Smartisan's founder, the slightly pretentious Luo Yonghao, who was trying to parlay his success as China's best-known English teacher into a smartphone brand. But Luo's plan hasn't materialized quite the way he imagined, and Smartisan is often rumored to be doing quite poorly and losing big money.
The bigger story is that China has become cluttered with dozens of smartphone makers over the last 3 years, repeating a typical boom-bust pattern often seen in the country's emerging sectors. Compounding the problem, most of those companies are almost completely reliant on sales in their home China market, which is the world's largest but can't support nearly so many players.
The new rumors are a bit scattered and it's hard to determine their source based on the media reports, but the gist is that Smartisan was in talks to sell itself to online video sensation LeEco (Shenzhen: 300104). (Chinese article)  LeEco has been in a series of related headlines these past few weeks, following its purchase of a controlling stake of struggling former smartphone leader Coolpad (HKEx: 2369) in June. (previous post)
The latest in that series of headlines had LeEco sacking Coolpad's chairman and CEO, and replacing him with its own people. The new CEO announcement came at a Coolpad product launch earlier this week attended by LeEco's chief Jia Yueting. I suspect these latest rumors involving Smartisan probably came from something that was said at that event, possibly by Jia himself.
New Role for Luo?
As part of the rumored deal, Smartisan's Luo would take a position as a senior sales executive at LeEco. Smartisan had no official comment on the rumors, but Luo personally made several posts on his microblog to address the situation. The one that's drawing the most attention is a single word, "false", without any additional explanation given.
Predictably, media are honing in on the fact that Smartisan didn't issue a denial and that Luo's own words were quite vague. Speculation is also bubbling about the fate of another alliance formed in June between Smartisan and Alibaba (NYSE: BABA). That move saw Luo sell half of his stake in Smartisan to Alibaba, in a deal that would have given the latter about a quarter of the former. (previous post)
The Alibaba deal was never publicly discussed and was only uncovered after someone discovered public records detailing the transaction. I said at the time that the move looked like a desperate grab for cash by Smartisan to continue funding its operations, but that any money raised would be relatively small and only enough for a few months.
Against all that backdrop, the latest rumors certainly seem quite plausible. Smartisan clearly needs cash, and a sale to LeEco would tie it closely to a company with lots of financial and other resources. Such a deal would look similar to one late last year that saw money-losing video site Youku Tudou sell itself to Alibaba, even as Youku's chief executive Victor Koo remained firmly in charge of the company.
For LeEco, such a purchase would give it a new brand aimed at a higher end of the market, and a potent spokesman in Luo. Such a deal could also benefit Coolpad, which would almost certainly become the manufacturer for Smartisan's phones. And it would provide a face-saving way for Luo to start a quiet withdrawal from the business with having to admit to failure. For all those reasons, I would put the odds that such a deal is happening at greater than 50-50. If that's the case then perhaps we'll hear a formal announcement in the next couple of months.
Related posts:
(NOT FOR REPUBLICATION)
(Visited 160 times, 1 visits today)