SMARTPHONES: Hungry Huawei Eyes US Smartphone Market
Bottom line: Huawei's move into the US smartphone market looks like a logical and necessary step to consolidating its place as a top global brand, but will require years of major investment to succeed.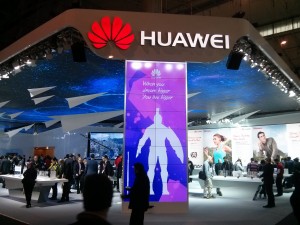 Riding high on strong momentum from the second half of 2015, smartphone maker Huawei is aiming to fill the last major black hole in its global footprint by entering the US. The new campaign carries special significance for Huawei, since the company was banned from selling its older networking equipment in the US several years back due to national security concerns from Washington.
The move into the US was just one of many topics that Huawei executives discussed at CES, the world's biggest consumer electronics show taking place this week in Las Vegas. But it was the move the attracted the most attention due to Huawei's past frustrations with one of the world's biggest markets for both networking equipment and smartphones. 
From a political standpoint, Huawei should have far less difficulty selling its smartphones in the US than its older networking equipment used to build big telecoms systems. That's because individual smartphones carry far less potential for risks to national security, since they are a consumer device that individuals can simply choose not to buy if they don't feel comfortable with the product's security.
But Huawei could still face commercial challenges, as it battles with far more entrenched brands like US giant Apple (Nasdaq: AAPL), as well as Korean brands Samsung (Seoul: 005930) and LG (Seoul: 066570). Apple could be an especially tough foe on its home turf, potentially resorting to the kinds of patent lawsuits it has used in the past against other smartphone makers who use the Android operating system.
All that said, let's take a closer look at what Huawei said at CES, starting with the headline figure that saw it sell 108 million smartphones for all of 2015, up an impressive 44 percent from the previous year. (English article; Chinese article) Huawei had said in December that its annual sales topped the 100 million mark for the first time ever, but this latest figure marks the final sales total for the year.
Distant Third
Despite its recent surge, Huawei still remains a distant third in the global smartphone market. It had 7.5 percent share in the third quarter, well below Samsung's 23.8 percent and Apple's 13.5 percent, according to IDC. Analysts also noted that the kind of surge that Huawei has recently seen has been relatively common in the smartphone world these last few years. Other names like Xiaomi and Lenovo (HKEx: 992) have posted explosive share growth one year, only to later give back their gains due to lack of exciting new products and an absence of customer loyalty.
Building up a US presence would certainly help Huawei to consolidate its third-place position, though the company also admitted it would face an uphill road in one of the world's most fiercely competitive markets. Huawei executives said the company will introduce its own Huawei-brand phones in the US, as well as its Honor line that is separately branded and marketed as a trendier brand for young people.
Huawei could also get some help in the US from local Internet giant Google (Nasdaq: GOOG), following an agreement last year that will see Huawei manufacture one of Google's new Nexus brand phones, the Nexus 6P. Huawei currently gets just 4 percent of its global revenue from the US, in large part due to the ban on most of its core networking equipment products.
From my view on the ground in China, it's quite obvious that Huawei is overtaking many of its local rivals in its home market. After Samsung and Apple, it's quite common to see people using Huawei smartphones on the street, and the brand's "made-in- China" image is gradually getting replaced by an image as a dependable and high-quality mid-range brand. Achieving a similar image transformation in the US could be more challenging but certainly not impossible, and Huawei is being smartly realistic by saying it could take several years to gain a significant share of the market.
Relate posts:
(Visited 243 times, 1 visits today)