SMARTPHONES: Huawei Challenges Apple, Samsung in Payments
Bottom line: Huawei's move into electronic payments is its first foray outside its traditional strength as a hardware developer, and reflects its growing aspiration to challenge global rivals Apple and Samsung.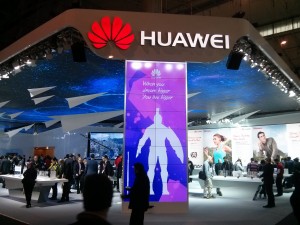 Fast-rising smartphone maker Huawei no longer seems content to target homegrown rivals like Xiaomi as its main competitors, and is increasingly looking to challenge global leaders Apple (Nasdaq: AAPL) and Samsung (Seoul: 005930). That's my interpretation of the latest headlines, which say Huawei is preparing to roll out a new mobile payments service in China, less than a month after similar moves by the 2 global leaders.
This particular move comes as a bit of a surprise, since there were no previous indications that Huawei was planning such a foray. Up until now, Huawei was largely been a company focused on hardware, unlike Apple, which has built a big stable of service-related offerings like Apple Pay and its music and video services around its core smartphones and computer products.
But Huawei is becoming increasingly assertive in areas outside its traditional comfort zone, following the sudden surge in its smartphone business that began around the middle of last year. The company launched its first-ever notebook PC just weeks ago, in a move that looked squarely aimed at leading Chinese PC maker Lenovo (HKEx: 992) but now also looks targeted at Apple as well.
Huawei is also developing its own smartphone chips, in another move that looks aimed at Apple. By comparison, most of its domestic rivals buy their chips from third-party designers like Qualcomm (Nasdaq: QCOM) and MediaTek (Taipei: 2454).
Against that backdrop, this latest move by Huawei into mobile payment services doesn't come as a huge surprise, even though it does represent its first major foray into services tied to its core hardware business. According to the reports, Huawei has just signed an agreement with Bank of China (HKEx: 3988; Shanghai: 601988), one of the nation's top 4 lenders, and is moving ahead with testing of its new service, Huawei Pay. (Chinese article)
Huawei's move comes less than a month after Apple rolled out its Apple Pay service in China. (previous post) It also comes the same week that Samsung said its own Samsung Pay will come to China very soon, announcing the move at a launch event for its latest smartphones that will support the service. (Chinese article)
NOT VERY ORIGINAL
I have to comment that Huawei's choice of name for its service isn't very original. But honestly speaking, Huawei's rise to fame, first as a maker of networking equipment and now as a consumer device maker, was never the result of a corporate culture that stressed originality and innovation. Instead, Huawei's biggest strengths have always been its solid product development ability, and its ability to execute corporate strategies.
The new reports cite Huawei's consumer devices chief Richard Yu saying the company began installing mobile payment technology in its popular Mate models back in December. But without the support from banks and other third-party financial service companies, the service hasn't gained much attention. The reports also note that Bank of China is just the first partner to work with Huawei, and many more are likely to come.
When Huawei launched its first notebook PC model late last month, I predicted the company would probably need at least a couple of years to hone its skills in this new area before it could pose a serious challenge to global rivals. It probably will need at least that long to pose a similar challenge with Huawei Pay, since the company has no experience as a consumer services provider and will face a very steep learning curve.
All of that said, I'll end this post by commenting on the longer-term threat that Huawei may pose to established players in the PC and smartphone spaces. As I've already noted, Huawei's biggest strengths are product development and strategy execution, which means it could easily challenge companies like Lenovo and Samsung in the next 2 years. But Huawei could have more difficulty challenging Apple and other leading-edge companies, since it really isn't known for its innovation.
Related posts:
(NOT FOR REPUBLICATION)
(Visited 317 times, 1 visits today)