RETAIL: McDonald's Finds China Partner in China Resources
Bottom line: McDonald's plan to sell its wholly owned China stores to China Resources looks like a smart move that should help it achieve its aggressive new expansion plans in the market and broadly benefit both sides.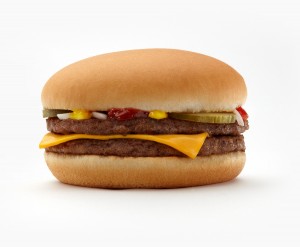 Leading consumer conglomerate China Resources looks like a company with an identity crisis these days, with word that it's bidding to buy the China store operations of global fast food giant McDonald's (NYSE: MCD). Such a deal would be huge, since China is now home to more than 2,200 McDonald's, and the US company recently announced plans to open another 1,000 restaurants in the market over the next 5 years.
It's important to note that many of McDonald's existing China restaurants are run by local franchising partners, and that a potential sale of its China stores to China Resources wouldn't affect those outlets. McDonald's uses a similar franchising model throughout most of the rest of the world. It originally owned and operated most of its China restaurants when it entered the country in the 1990s due to the newness of the market and lack of suitable partners. But it has said recently that it wants to move to a franchising model there as well.
All that said, let's look more closely at the latest headlines before exploring what this potential mega-deal could mean for both McDonald's and China Resources, one of China's oldest major conglomerates. The report in Reuters say that stores owned and directly operated by McDonald's in China, South Korea and Hong Kong would all be sold off as part of the plan to return to its franchising roots in the region. (English article)
The reports only say the plan targets 2,800 stores in the 3 markets, but clearly China is the largest of those. Based on previous remarks saying the company was aiming to have about a quarter of its China outlets run by franchisees by the end of last year (previous post), McDonald's should currently have about 1,650 stores in mainland China that it directly operates and is now looking to sell to a franchisee in these new talks.
The Reuters report says that alongside China Resources, others interested in purchasing the North Asia operations include major private equity firms like MBK, Bain, TPG and Baring. It's unclear who is interested in what, and I suspect China Resources would probably lead the group bidding for the China stores with support from one or more of the private equity companies.
McDonald's crosstown rival Yum (NYSE: YUM), operator of the KFC brand, is in the process of a slightly different spin-off for its China operations, aiming to put them into a separately listed company. (previous post) Based on previous reports of that unit's valuation at around $10 billion and KFC's larger size in China, it's probably fair to say the McDonald's stores now being sold should fetch a price in the $2-$3 billion range, an easily digestible amount for China Resources.
New Taste for Restaurants
The move would represent a relatively major shift for China Resources, which has traditionally been mostly engaged as an operator of supermarkets and consumer brands. But the company has been undergoing some major shifts lately, including a buyout of its beer-making joint venture with SABMiller (London: SAB) and the sale of its stake in a store-operating joint venture with US retail giant Wal-Mart (NYSE: WMT). (previous post)
At the same time, both McDonald's and Yum are coming under growing pressure from investors to separately run their China businesses, which have huge growth potential but also present challenges due to the unique nature of the market and also its huge size. McDonald's detailed its China franchising strategy in reports last year, and this new move appears to represent a sudden acceleration of that strategy. (previous post)
At the end of the day, this newest plan looks quite savvy for McDonald's and also probably for China Resources. One of McDonald's biggest problems in its franchising drive has been finding suitable partners to maintain its strict standards, and China Resources looks like a good choice to execute that strategy. The move into restaurants could present some challenges for China Resources, but I expect it will learn quickly and become an important contributor to McDonald's plan to sharply boost its China store count over the next 5 years.
Related posts:
(Visited 281 times, 1 visits today)