MULTINATIONALS: US Casts Wary Eye on Huawei, Berlin on Midea
Bottom line: Washington is likely to find Huawei guilty of illegally selling US equipment to Iran, while Germany is likely to scuttle a Midea-Kuka alliance by finding an alternate strategic local investor for Kuka.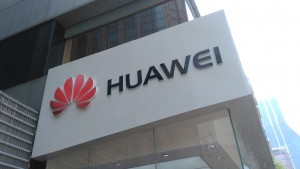 Cross-border trade involving sensitive technologies is dominating the headlines as we head into summer, lead by a new development in Washington that looks ominous for Chinese telecoms giant Huawei. That news has the US asking Huawei for documents related to previous sanctions against the company, implying new sanctions could be coming over sales to Iran that may have violated US trade rules. The other headline shows opposition continuing to grow in Germany over a proposed purchase of 30 percent of local robotics firm Kuka (Frankfurt: KU2G) by Chinese home appliance giant Midea (Shenzhen: 000333).
Both headlines show that major western countries are increasingly wary of Chinese firms and their activities abroad, especially when they involve sensitive technologies and sensitive geographic regions. China's relatively immature corporate culture means that companies like Huawei and Midea often make business decisions purely based on profits, and fail to consider political factors that could cause problems later.
We'll begin with Huawei, which has reportedly received a request from Washington to hand over records related to previous sanctions by other countries against the company. (Chinese article) The reports cite an unnamed source saying the request is part of an ongoing probe into whether Huawei violated US sanctions that prohibited the sale of American-made technology to countries like Iran, North Korea and Syria.
Washington launched probes into Huawei and local rival ZTE (HKEx: 763; Shenzhen: 000063) 4 years ago over allegations that both companies illegally sold US high-tech equipment to Iran using shell companies and other methods to avoid detection. Such sales were prohibited at the time by Washington as part of broader sanctions against Iran for its nuclear development program.
Earlier this year Washington ruled that ZTE illegally sold US equipment to Iran, and ZTE only managed to avoid major punishment by agreeing to cooperate in the investigation. (previous post) I said at the time that the status of the parallel Huawei probe was unclear, but this latest news appears to show that investigation was still in progress.
The timing of this latest development implies that perhaps ZTE is assisting Washington in the Huawei investigation, since the 2 companies tend to travel in similar circles and probably used similar methods to circumvent detection, if indeed Huawei is guilty. I do expect that the US will give a guilty verdict against Huawei, possibly by the end of this year. After that happens, Huawei could be forced to reach a settlement similar to ZTE's that would allow it to avoid potentially crippling US sanctions.
New Resistance to Midea-Kuka
Next there's the Midea-Kuka deal, which was announced last month when the former agreeing to buy 30 percent of the latter in a deal that would have been worth more than $1 billion. But signs of trouble began to appear last week when a key European Union (EU) expressed reservations about the deal (previous post).
Now media are saying resistance in Kuka's home German market is also rapidly growing, with Berlin reportedly examining how important the company's technology is to digitizing local industry. (English article) Germany's economy minister also signaled this week that the government is trying to line up an alternative investor for Kuka, prompting a Chinese official to say the issue shouldn't be politicized.
Frankly speaking, I agree that the deal doesn't really pose a national security threat since Midea is relatively independent of Beijing, even though many of its biggest stakeholders are probably state-owned entities. Instead, the bigger concern would be that Midea might feel its investment gives it the right to freely use and even sell Kuka's technology. That could ultimately result in huge losses for the German company, and could even undermine its viability if it has to compete with cheaper copycat Chinese products.
Related posts:
(NOT FOR REPUBLICATION)
(Visited 158 times, 1 visits today)