TELECOMS: ZTE Confidence Returns As Threat of US Sanctions Ebbs
Bottom line: ZTE will avoid major fallout from its clash with Washington over illegally selling products to Iran, though its shares could drop 5-10 percent when trade resumes after its April 6 results announcement.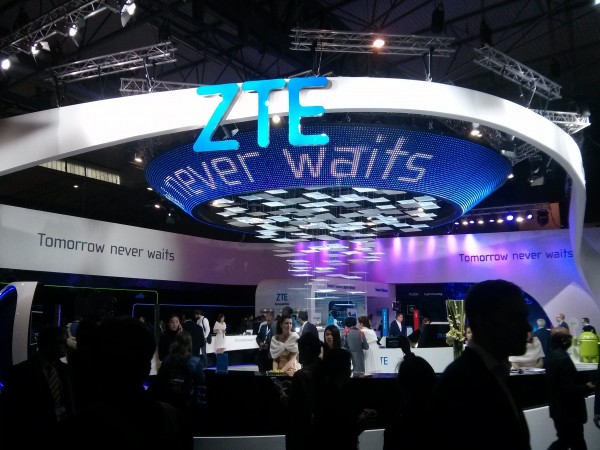 It's not often that I write about earnings date announcements, but in this case one such announcement from telecoms equipment maker ZTE (HKEx: 763; Shenzhen: 000063) appears to show it believes it has found a long-term resolution to its recent run-in with Washington. ZTE was originally set to publish its fourth-quarter results on Wednesday this week, but hastily scrapped that plan after the clash began with Washington earlier this month.
Now ZTE has just published an announcement detailing what it hopes will be a long-term resolution to the clash, which began when Washington find it guilty of selling US equipment to Iran in violation of a ban. As a result, ZTE has announced a new date of April 6 for releasing its fourth-quarter and full-year results. (HKEx announcement)  
In a separate announcement, ZTE notes that its Hong Kong-listed shares will remain suspended pending the results announcement, meaning we'll have to wait a couple more weeks to see how investors feel about the company following the clash. I do suspect the shares will fall a bit when trading ultimately resume, perhaps in the 5-10 percent range. But things looked far worse earlier, when ZTE faced the possibility of losing access to some of its biggest suppliers.
ZTE's latest announcement largely repeats what other media reported earlier this week, saying that Washington will grant it a temporary general license to continue buying products from all of its major US suppliers like Oracle (Nasdaq: ORCL) and Microsoft (Nasdaq: MSFT). (HKEx announcement) Under the earlier ruling, Washington had said it would require all of ZTE's US suppliers to obtain a license before selling to the Chinese company, and that requests for such licenses would generally be denied.
Now ZTE is saying its new temporary general license will last through the end of June, and can be renewed if Washington believes it is honoring its commitments in helping to resolve the matter. It adds that it continues to cooperate with Washington, and will actively communicate in an effort to find a final solution on the matter.
I previously said that ZTE is most likely assisting Washington in helping to identify and implicate other parties that helped the company to circumvent rules barring the sale of US equipment to Iran to punish the country for its nuclear development program. (previous post) ZTE first came under scrutiny for possible violations back in 2012, and crosstown rival Huawei was also reportedly being probed for similar violations.
Plea Agreement
In this case I have to commend both ZTE and Washington for their constructive approach to resolving this matter. The reality is that Chinese companies regularly engage in this kind of behavior, mostly in pursuit of profits. But some of China's bigger names like ZTE have tried to clean up their act in recent years and follow more globally accepted practices.
This is one of the first cases I can recall of Washington taking a more conciliatory approach in a trade dispute with China. Usually Washington would simply announce trade restrictions after an investigation, and then implement them despite claims of innocence from the parties being punished and objections from Beijing.
That said, this particular case is also a bit different from many of the others, since ZTE has information that Washington wants about companies and individuals that regularly make profits by violating trade sanctions. By comparison, most other trade disputes involve state subsidies in China, and punished companies have little to offer Washington in exchange for sanctions relief. Still, the development looks positive for both ZTE and broader US-China trade relations, and I expect ZTE will ultimately be able to avoid any major disruptions that would have come under terms of the original punishment.
Related posts:
(NOT FOR REPUBLICATION)
(Visited 144 times, 1 visits today)