IPOs: ZhongAn Pops in Trading Debut, But Does It Have Legs?
Bottom line: ZhongAn should perform reasonably well over the short- to medium-term by drawing on its big-name investors for business, but faces uncertainty due to an untested business model.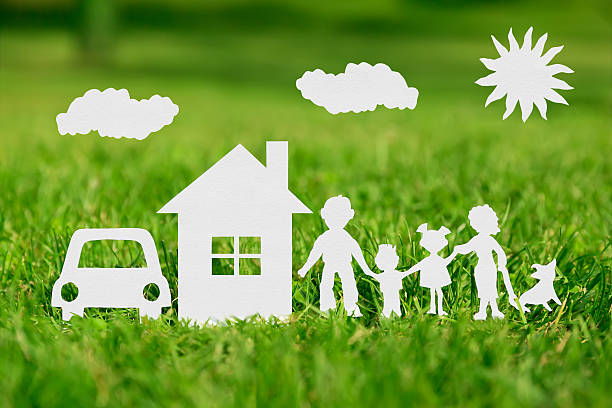 There's not a ton to say about the year's first blockbuster IPO from the fintech realm, since it really went pretty much according to plan. I'm talking about the just-concluded listing for online-only insurance startup ZhongAn Online Property & Casualty Insurance, which was almost guaranteed a strong debut when its shares began trading yesterday in Hong Kong.
The bigger question for ZhongAn and its other fintech peers will be whether they can continue to thrive once the spotlights are gone and they have to do business over the longer term. Anyone can pretty up their books in the run-up to an IPO, but keeping the business flowing afterwards is often a bit more problematic. ZhongAn could be a good case in point, as its product lineup seems to be constantly evolving, as does the lineup for many of these fintech firms, due to individual and broader industry factors.
Without question, the biggest driving factor behind ZhongAn's successful listing appears to be its pedigree. The company's founders are tied to China's two largest Internet companies, Alibaba (NYSE: BABA) and Tencent (HKEx: 700), as well as to one of its biggest name private financial services companies, Ping An. If that wasn't pedigree enough, Japan's Softbank was also one of the deal's cornerstone investors.
All that juice, combined with the fact that ZhongAn is China's first online-only insurer to list, helped the company's shares to price at the very top of their range, raising a cool $1.5 billion in the process. The stock was hugely oversubscribed as speculators looking to make a quick buck piled into the offering. They weren't disappointed, as the stock rose around 15 percent when trading began. (English article) The stock gave back some of those gains throughout the session, but still managed to close up about 10 percent above its IPO price.
Now that we've gotten those headline points out of the way, let's take a closer look at what this company is all about. There's a good report that summarizes a lot of the major points, including the fact that ZhongAn's core insurance business has never been profitable in the company's short lifetime. (English article) The company did post some profits in its early years, but apparently those were due to investments rather than its insurance business.
The company's business model is also a bit shaky, relying on third-party companies that embed ZhongAn's products in their online sales and other channels. Not surprisingly, sites operated by its main shareholders make up the bulk of its customers, though that share of the business is coming down and stood at about 60 percent last year.
Pricey Insurer
Analysts are saying the stock is priced relatively high compared to traditional insurance companies, presumably because there's an internet premium that lets ZhongAn quickly achieve economies of scale. On the one hand, the kind of mass business that ZhongAn is pursuing is a good thing, since individual Chinese consumers aren't generally used to buying insurance and often think it's a waste of money. That means companies like travel agents and e-commerce sites that automatically charge consumers small fees for such insurance are probably a better customer source than chasing individual consumers.
The downside is that these bigger clients are probably a fickle bunch and the loss of one or two major ones could prove disruptive for ZhongAn. Plus, I see the potential for scandals when companies are exposed for charging for insurance that consumers don't want. Lastly, there's the issue of the ever-changing landscape for fintech in China, which has companies continually changing their business models.
At the end of the day, ZhongAn's pedigree and ties to such big-name clients should probably help it over the short- to medium-term, since Alibaba, Tencent and Ping An can offer it plenty of business by themselves. Over the longer term, however, it still remains to be seen if this is a business model that can really work. I haven't seen such a model in the West, which isn't to say it doesn't exist.
But I do suspect the kinds of insurance that ZhongAn is pursuing would be scorned by savvy Western consumers who would see it as an unwanted charge imposed upon them. That means ZhongAn could be in for some rocky times if and when local Chinese consumers start to push back against its mass-market products being forced upon them.
(Visited 150 times, 1 visits today)