FINANCE: Alipay Chases HK Consumers in JV with Local Tycoon
Bottom line: Alipay's joint venture with Li Ka-shing targeting local Hong Kong customers looks like a shrewd approach in its first major foray of that kind, though it will face skepticism about its ability to protect user privacy.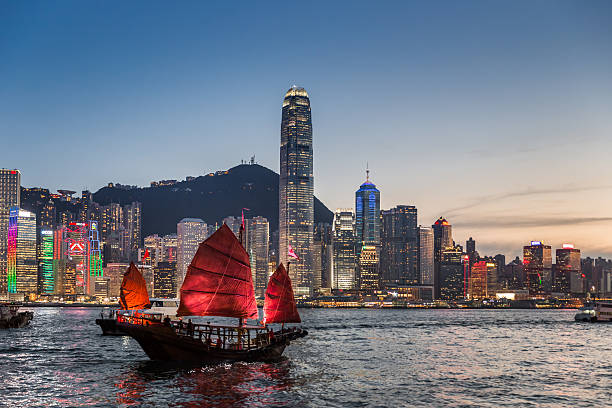 After dancing around the globe for the last few years without too much to show for its efforts, Ant Financial's Alipay electronic payments unit is finally taking the plunge into local currency services with a new joint venture in Hong Kong. Despite the relatively muted headlines, this story looks rather revolutionary because it represents the first time one of China's up-and-coming private financial services companies is going after local consumers.
Nobody said the road to global recognition would be easy for Alipay, or for similarly popular electronic payment services operated by social networking giant Tencent (HKEx: 700) or the stodgier state-backed UnionPay, which has actually tried something similar without much success. But this is a step these 3 companies need to take, and post at least limited success, if anyone is going to take them seriously over the longer haul.
The backstory is that the three electronic payment giants I've just mentioned have all found huge success in their home China market, where they have become the equivalent of Visa (NYSE: V) and MasterCard (NYSE: MA) for their ubiquity and ease of payments. But the bottom line is that China, while boasting huge potential, is a highly protected market, and it's far from clear these companies can compete outside their home market.
What's more, Beijing is coming under growing pressure to open its market , following a World Trade Organization (WTO) decision several years ago ruling it unfairly locked out  outsiders like Visa, MasterCard and PayPal. Beijing has moved at glacial pace to actually implement that decision, even though it has indicated it will do so. When that finally does happen, Alipay, Tencent and UnionPay could find themselves on the defensive at home.
Perhaps partly in recognition of that fact, Alipay has just announced its new joint venture to offer Hong Kong dollar-denominated services in Hong Kong in partnership with an entity tied to local billionaire Li Ka-shing. (Chinese article) The deal is still awaiting regulatory approval, but the two sides are saying it will be a 50-50 joint venture and they are aiming to launch the service by the end of the year.
New Firepower
The reports point out that Alipay actually launched a Hong Kong version in May this year, so it appears the big news this time is the addition of Li Ka-shing as its partner in that endeavor. Li is certainly a powerful partner, as his empire includes the popular Watson's chain of personal care products, as well as the locally popular supermarket chain ParkN Shop. Those chains could help Alipay by accepting the service, though Li's expertise in the financial services industry is far more limited.
We should note here that Alipay has been in Hong Kong for quite a while now, and is actually in many other global markets as well. So is Tencent's similar payment service, as is UnionPay's. But in nearly all those cases, the services can process payment in local currencies but then nearly always converts them to equivalents of China's currency, the yuan, which is what users actually pay. Not surprisingly, nearly all of those users are Chinese who are traveling overseas and are already regular users of Alipay, Tencent and UnionPay.
UnionPay actually launched a US dollar-denominated service in the US last year (previous post), targeting US consumers with its relatively big merchant and ATM networks in that market. But it hasn't really said much about its progress since then, which leads me to believe it is probably making little or no impact due to the dominance of Visa and MasterCard, as well as other players like American Express (NYSE: AXP).
The bottom line is that despite their success in China, all three of the Chinese players are very green when it comes to competing with more mature Western players. Alipay and UnionPay both have relatively strong track records catering to Chinese traveling abroad, but that's really just an extension of their big success at home.
All that said, Alipay's choice of a strong local partner like Li Ka-shing looks relatively shrewd, as he can assist the company in a wide range of areas when navigating such a new market, including establishing relationships with local banks. One of the biggest obstacles it and all the other Chinese will probably face is skepticism about their ability to protect privacy and security in general, since all three of these companies have a reputation for kowtowing to Beijing in that regard for their core China operations.
(Visited 174 times, 1 visits today)