IPOs: Xiaomi Fizzles in Debut, But What's Next?
Bottom line: Xiaomi's stock is likely to be volatile over the next year and could move broadly downward as investors wait to see if the company's comeback has legs and it can move into higher-end products.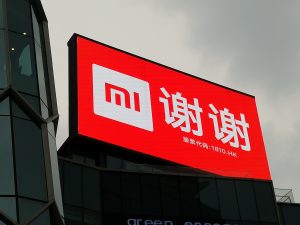 Smartphone maker Xiaomi (HKEx: 1810) seems to have become the proverbial lead zepplyn sinking further and further into the mire as it finally made its trading debut in Hong Kong. The company has been dogged by skepticism almost since the get-go of its blockbuster IPO, which ended this morning here in Asia with the stock's official trading debut. The question from here now becomes: how far will the stock sink before it finds a bottom, and what are its real prospects over the mid- to longer-term?
Let's jump right in with the news, which had Xiaomi shares dipping 2.3 percent when their long awaited trading began here in Hong Kong on Monday morning. The shares opened at HK$16.60, versus an IPO price of HK$17. Things didn't get much better after that, and the stock was down to HK$16.36 the last time I checked midway through the morning session.
At current levels, the company's market capitalization now stands at HK$366 billion, or about $47 billion. That's about half the value of up to $100 billion that some of the most bullish people were saying the company might be worth a few months ago when Xiaomi first launched the IPO. Perhaps more significantly, it's almost exactly the level where Xiaomi was at the time of its last major fund-raising when the company was on top of the world back in early 2015. (previous post)
So what happened in the interim that has made Xiaomi go from king of the world, to goat of the day, then to comeback kid, and now to this present state of somewhat suspended animation? It's quite a convoluted trip, that began with Xiaomi's sudden plunge from grace shortly after hitting the $45 billion valuation at the start of 2015.
I won't go into too much detail, but the company basically suffered from mediocre phones that couldn't live up to all the hype created by marketing master and CEO Lei Jun, as well as some other issues. Also dogging Xiaomi at that time was its solid foundation at the low end of the smartphone market, even though the company liked to try to pass itself off as a premium product maker that was China's homegrown version of Apple (Nasdaq: APPL).
Comeback Kid?
Despite the early setback, Xiaomi appeared to be digging itself out of the hole last year, when its smartphone sales returned to a strong growth track largely on its successful movement overseas. Its crowning achievement in that regard came at the end of last year, when it overtook Samsung (Seoul: 005930) to become the leading brand in India, at least in terms of unit sales.
Things seemed to be going Xiaomi's way after that, as it jumped back into the top 5 global smartphone brands by the end of the year, again in terms of unit sales and not actual revenue. That fact, plus impatience by its investors, was probably one of the main factors that led the company to move ahead with an IPO plan this year, even though it was losing massive money on a non-operating basis.
For me personally the big eye-opener came when it unveiled its IPO prospectus, which showed that the company's average phone sold for just 880 yuan, or about $133. (English article) Such cheap smartphones are notoriously low-margin, not to mention quite easy for just about anyone with a workshop and some basic technology to make. That's not exactly very comforting for anyone buying into a company in such a fiercely competitive sector, where even big names like Motorola and Nokia have disappeared with rapid speed despite early success.
All that brings us back to the present, where Xiaomi is clearly facing a healthy dose of skepticism from investors all around. Personally speaking, I do think Xiaomi needs a bit more time to show the world it really has legs. Accordingly, I would wait at least a year before deciding whether to buy into this company, and only do so if it can maintain its sales momentum and boost its average selling prices. Until that becomes clearer, I do think we'll see quite a bit of volatility in its stock price, and it could sink further still.
(Visited 198 times, 1 visits today)