INTERNET: Twitter Tweets Indecisively Around China
Bottom line: Twitter's conservative approach to China reflects a broader indecision at the company that is limiting its growth potential.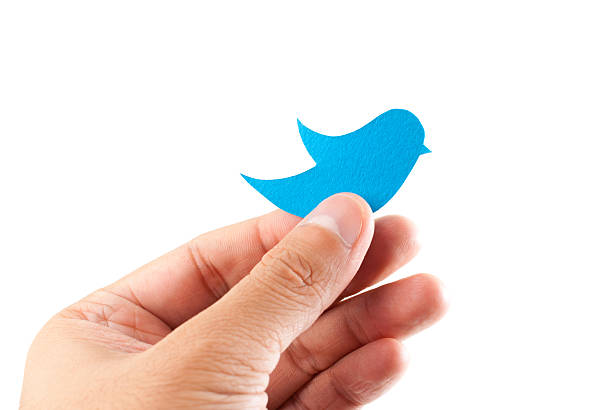 While social networking giant Facebook (Nasdaq: FB) actively flirts with China in a bid to enter the world's largest Internet market, the smaller, struggling Twitter (NYSE: TWTR) seems unable to make up its mind. That seems to be the key takeaway from a new interview on the prickly subject of China between Maya Hari, Twitter's Asia Pacific chief, and Caixin, a well-respected Chinese financial media that also happens to be my current employer.
This particular message seems to be a recurrent theme with Twitter, which, like Facebook, doesn't like China's strict self-censorship policies but also finds it hard to ignore such a big market. In Facebook's case, the company has made it quite clear it's willing to tolerate China's self-censorship policies for a chance to build a presence in the market, most likely through a future joint venture with a local partner.
In her discussion with Caixin, Hari points out that Twitter already has a team specifically dedicated to Greater China sales, which also includes Taiwan and Hong Kong, where Beijing's self-censorship rules don't apply. (Chinese article) She also indicates that the Greater China team is all based outside of actual mainland China, which seems to imply the company hasn't registered a formal entity here.
The tack is decidedly different from Facebook, which has registered a business in China and has offices in both Beijing and Shanghai. In both cases, Twitter and Facebook are trying to tap Chinese advertisers who want to reach the huge audiences that both companies command outside of China. Google (Nasdaq: GOOG) has a similar presence in China selling ads for its search services outside the country.
There's no real reason a company has to be physically in China to sell its services here, though obviously that helps. But the bigger question, at least for me, appears to be Twitter's broader indecision about how it wants to handle the country. That indecision seems to be a major issue with the company in general, making it something of a poster child for failure to realize its potential despite big hopes many once held for it.
A quick look at the company's latest earnings report seems to summarize things nicely. The top line is that Twitter's revenue fell 4 percent in the third quarter of this year to $590 million. The company also struggled in the bottom line, posting a loss of $21 million. That loss is down significantly from a year ago, but it's still a bit disappointing that a company this old is still losing money at this stage in its development.
Looking to Weibo
A good role model for Twitter might be China's own Weibo (Nasdaq: WB), often called the Twitter of China. I was quite critical of Weibo in its early days, as the company was basically just a knock-off of Twitter that happened to soar to fame when the original Twitter was blocked in China in 2009. But after initially flourishing, mostly as an alternative news site, Weibo fell onto hard times and was mostly left for dead just two or three years ago.
But the company has managed to rise from the ashes since then by transforming itself into a marketplace where self-styled online celebrities can market themselves and make big money by selling e-commerce goods and paid content, as well as endorsing other people's products. Weibo revealed at an event this week that its 25,000 core online superstars earned more than 20 billion yuan ($3 billion) over the platform this year, and it now considers this group its key business partners. (English article)
Weibo's profits and revenue have been soaring since it made this key business decision, and its stock has also risen about five-fold over the last two years. By comparison, Twitter's stock hasn't really gone anywhere over that period, and is up perhaps a modest 20 percent, which is roughly in line with the broader market's bigger gains over that period.
The latest signals coming from Twitter's Asia head certainly seem to indicate that nothing has changed, or if it has those changes haven't reached the Asia Pacific region yet. I suppose we should be happy that Twitter at least isn't ignoring China completely, though that was already clear when its former CEO Dick Costolo made a surprise visit here more than three years ago. (previous post) In that sense, Twitter's China stance could reflect that this company may not be flying anywhere fast in terms of finding a long-term formula for growth.
(Visited 126 times, 1 visits today)