INTERNET: Microsoft in New China Tack with MSN Spin-Off
Bottom line: Microsoft's spin off of its MSN China portal to a management-led group looks similar to the sale of its cellphone patent portfolio to Xiaomi, and is aimed at handing off underperforming assets to strategic partners.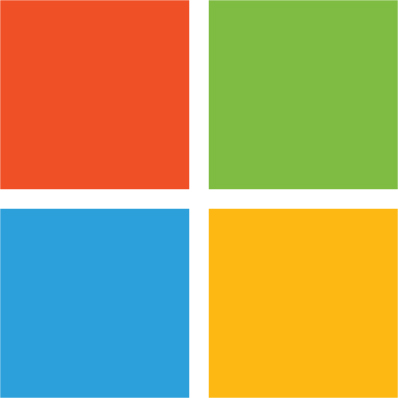 Microsoft (Nasdaq: MSFT) chief executive Satya Nadella is making one of his biggest strategic moves in China two years after taking over as head of the company, with word that the software giant is spinning off its local MSN web portal to a management-led group. This particular development actually first surfaced back in May, when reports emerged that Microsoft planned to closed down the Chinese version of its MSN portal that is a central part of its global Internet strategy. Apparently those reports were premature, and the company instead will continue to operate this meager part of its China Internet presence through a third-party partner.
We'll look more closely at this latest deal shortly, but first I should observe that it looks somewhat similar to another major move in China by Nadella earlier this year. That move saw Chinese smartphone maker Xiaomi acquire most of Microsoft's smartphone-related patents, following Microsoft's decision to leave that business. (previous post)
I didn't use the word "buy" to describe the transaction at the time, because I doubt that the struggling Xiaomi paid any money for the patents, even though no terms were disclosed. Instead, I speculated that Microsoft probably received an equity stake of 10-20 percent of Xiaomi in exchange for the intellectual property, and that the Chinese company would become Microsoft's new smartphone partner going forward.
This latest deal is probably quite a bit smaller in terms of value, but still looks quite similar to the Xiaomi transaction in several key ways that I'll discuss shortly. But first let's look at the deal that will see MSN China will become a unit of a company called Xichuang Technology, which will be led by the unit's former chief executive Liu Zhenyu. (Chinese article) The 2 sides signed a deal making the new arrangement official on August 10.
At the same time, Microsoft wrote on its official microblog that it will continue  to work closely with Xichuang, including in areas like advertising display technology, an area where Google (Nasdaq: GOOG) is currently the global leader. Apart from the MSN portal, Microsoft's other main China Internet business is its Bing.cn search engine, which has also struggled to find an audience despite years in the market.
Committed to China
Despite the MSN retreat, Microsoft stressed that China is still one of its major strategic markets going forward. The company's Windows and Office software are still very popular in the market, and 2 years ago it launched its Xbox in China following the lifting of a decade-long ban on foreign gaming consoles by Beijing.
Like many other Internet companies, Microsoft has had a difficult time in China. The MSN China network was a non-player in a portal market dominated by local companies like Sina (Nasdaq: SINA) and NetEase (Nasdaq: NTES), while its Bing search engine held similar status behind local rivals Baidu (Nasdaq: BIDU), Qihoo 360 and Sogou. It's one successful product in the market was its MSN Messenger service, which was quite popular at one point. But Microsoft later closed that service after buying the similar Skype, and was unable to successfully migrate its huge user base between the two products.
From a broader strategic perspective, I applaud Nadella for re-prioritizing his China businesses and dumping the ones that don't seem to have a bright future. MSN China certainly falls into that category, and perhaps this sell-off to the company's management will give the portal more flexibility to experiment with new formats. Perhaps if that arrangement works, we could see Microsoft experiment with similar sell-offs for its other global portal businesses, similar to Yahoo's (Nasdaq: YHOO) recent sale of itself to leading US wireless carrier Verizon (NYSE: VZ).
I've never been a huge fan of Microsoft, both globally and also in China, mostly because it relied too heavily on its earlier Windows monopoly, and seldom created new and innovative products despite its huge resources. Nadella was brought in to try and change that.
He does seem to be sharpening his focus with moves like these new divestitures and partnerships with Xiaomi and now the MSN China team. I'm still not convinced that selling off non-performing assets is the key to a brighter future. But at least it seems to represent a new effort to sharpen the company's focus on a smaller group of products like search and game consoles with the most potential for future growth.
Related posts:
(NOT FOR REPUBLICATION)
(Visited 230 times, 1 visits today)