CHIPS: Trump Vetoes Chipmaker Sale, More to Come?
Bottom line: The US is likely to take a tougher stance towards Chinese M&A of politically sensitive companies following Trump's veto of a major deal, but in such cases will still need to justify the national security risk.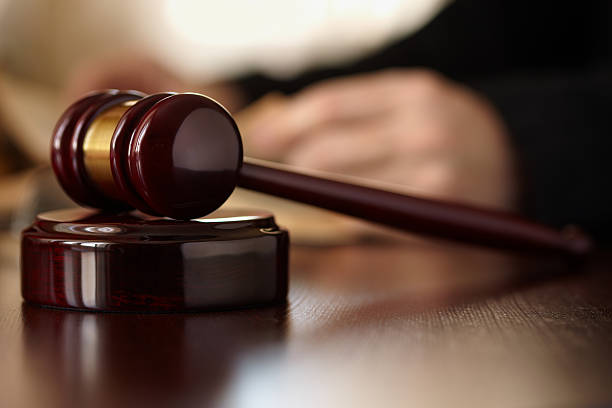 In a move that is sure to make major waves but wasn't completely unexpected, Donald Trump has made his first big statement on the sale of US high-tech companies to Chinese buyers by formally blocking a relatively large deal that was pending for quite some time. Followers of the space may recognize I'm talking about chipmaker Lattice Semiconductor (Nasdaq: LSCC), which was set to be bought by a China-backed private equity firm in a deal that has dragged on for more than a year.
Some might argue that this marks a big setback for cross-border M&A between China and the US in the high-tech realm, though the decision does seem consistent with what we've seen in the past. I'll recount some of the deals we've seen previously vetoed for similar reasons, which usually involves defense applications. Perhaps the major difference here is that Trump has made the first such move quite early in his presidency, which could presage a more aggressive position for national security reviews in future deals.
All that said, let's look at the latest headlines, which are really quite simple. They say that Trump has blocked the sale of Lattice to Canyon Bridge Capital Partners for $1.3 billion. (English article) The reports note that regulatory scrutiny of the deal grew after word emerged that Canyon Bridge was partly backed by Chinese money with ties to the central government in Beijing and also to the country's space program.
Trump apparently made his move in an executive order saying the two sides "shall take all steps necessary to fully and permanently abandon the proposed transaction" within the next 30 days. It's a bit unusual that Trump is using an executive order to veto the deal, since such a move would typically be made by the Committee on Foreign Investment in the United States (CFIUS), the government agency that reviews all such cross border deals for national security implications.
But the same reports point out that CFIUS also agreed that the deal posed a national security risk, and there was no way that Lattice could take steps that would reduce that risk. The only thing that's a bit unclear is why CFIUS itself didn't veto the deal, and instead let Trump issue the executive order doing so. That could be slightly ominous for the future, indicating Trump might be called on to do the "dirty work" when for some reason CFIUS can't find enough reason to veto a deal.
Consistent with Past
All that said, this particular veto is still relatively consistent with a few other deals we've seen blocked or altered by the US recently. One of those deals saw a bankrupt high-tech battery maker forced to divest its defense-related division before it was allowed to be sold to a Chinese buyer. More recently, former President Obama vetoed a deal for a Chinese buyer to purchase German chipmaker Aixtron to a Chinese buyer. Obama also vetoed a Chinese plan to build a wind farm that was too close to a facility involved with military drones.
This particular move could bode poorly for another pending deal that would see a Chinese buyer purchase the Chicago Stock Exchange. That deal has also been pending for more than a year, and the Securities and Exchange Commission recently took the unusual step of extending indefinitely its previously extended deadline for reviewing the deal. The concern there that was the exchange, despite its small size and influence, might be used for shenanigans by Chinese companies trying to tap US financial markets.
As to where all of this is going, I would reiterate that nothing happening in this instance is particularly new or unusual, except perhaps the fact that Trump used an executive order to halt the deal rather than letting CFIUS do the job. That could be at least partly due to political grandstanding. But that said, I do suspect that Trump will probably take a more aggressive stance towards such deals in the future if they involve defense-related technologies.
(Visited 22 times, 1 visits today)