CHIPS: Qualcomm Chases Meizu, US Approves NXP Sale
Bottom line: Meizu will be forced to sign a new licensing agreement with Qualcomm after new lawsuits against it in the US, France and Germany,  while NXP's sale of a major unit to a Chinese buyer could still get vetoed in Europe despite new US clearance.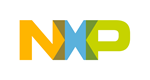 A couple of cross-border stories involving global western chip giants Qualcomm (Nasdaq: QCOM) and NXP (Nasdaq: NXPI) are in the headlines, reflecting China's growing role in the global semiconductor market. The first has Qualcomm suing Chinese smartphone maker Meizu for patent infringement in the US, Germany and France, some 4 months after taking similar action in China. The other has the US clearing NXP's planned sale of one of its major units to a Chinese group for $2.75 billion, indicating that Washington won't attempt  to block a deal in the sensitive high-tech chip space.
Both stories represent continuations of earlier tales, as China plays a growing role in the global market for high-tech gadgets and their components. Qualcomm's latest action against Meizu extends its earlier lawsuit against the company filed in June in Beijing, and could have a chilling  effect on Chinese smartphone makers' attempts to go global. (previous post)
According to the latest headlines, Qualcomm has not only sued Meizu in a US court, but has also filed a patent infringement complaint with the US International Trade Commission (ITC), a step that could lead to quick action against the Chinese company. (Chinese article)  Qualcomm took its action after failing to settle its original lawsuit filed in China over the summer.
Qualcomm had licensing agreements with most major Chinese smartphone makers, but was forced to cancel those and renegotiate new deals after being found guilty of anti-competitive practices by one of China's anti-trust regulators. Many of China's smartphone makers reached new deals subsequently, but Meizu apparently wasn't one of those.
That means the company, which is backed by e-commerce giant Alibaba (NYSE: BABA), has probably been using Qualcomm's technology without paying any fees for the last 2 years. Thus it's probably reluctant  to sign a new deal that could cost it millions of dollars in back-payments.
But Qualcomm is showing it's serious about forcing the company to sign an agreement, and could easily take action in some of the other global markets like India where Meizu is active. That could have a chilling effect on some of China's other smartphone makers who are also trying to export their wares, and could signal that other foreign patent holders might be prepared to take similar action.
NXP Cleared in US
Next there's the NXP  story, which also began in June when a group led by 2 Chinese financial firms, Beijing Jianguang Asset Management and Wise Road Capital, reached a deal to buy the Dutch company's standard products unit for nearly $3 billion. (previous post) Now the 2 sides have just announced that CFIUS, the US regulator that reviews such deals for national security concerns, has formally approved the sale. (company announcement)
The only other detail in the announcement is NXP's forecast that it still expects to close the deal in next year's first quarter, indicating it hasn't hit any major obstacles yet. If  it closes, the purchase would be the largest overseas acquisition to date of a foreign chip firm by a Chinese buyers, as part of Beijing's $100 billion bid to build up its domestic chip design and production capacity.
Frankly speaking, CFIUS' approval of this deal isn't very surprising, since neither of the sides is based in the US. Instead, the real test for this deal will be whether it gets approved by regulators in the European Union (EU) and also in NXP's home market of the Netherlands.
A similar deal was approved earlier this year that saw Chinese home appliance giant Midea (Shenzhen: 000333) agree to buying leading German robotics firm Kuka, but only after Midea agreed to a number of conditions. Perhaps we'll see similar conditions laid out for this new Chinese buyer group, and I still believe there's a relatively significant chance of perhaps 40 percent that the EU or Netherlands will veto the sale.
Related posts:
(Visited 146 times, 1 visits today)