CHIPS: China Challenges Europe Again with NXP Chip Bid
Bottom line: A Chinese group's plan to buy the low-end chip business of Dutch firm NXP could be part of a newer Beijing strategy for buying western chip-related assets focused on older, less sensitive technologies and smaller companies.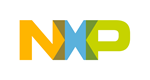 Even as its bid to take over a leading German robotics firm shows signs of crumbling, China is attempting yet another high-tech purchase in Europe with a newly announced plan to buy a major part of the business of microchip maker NXP Semiconductor (Nasdaq: NXPI). China tech watchers will know the earlier crumbling bid I'm referring to is coming from Chinese home appliance maker Midea (Shenzhen: 000333), which is trying to buy a major stake in Germany's Kuka (Frankfurt: KU2). Now this newest bid has a couple of Chinese investment companies offering to pay $2.75 billion for NXP's standard products business, which makes diodes, transistors and other basic parts for cars and consumer devices. 
Investors didn't seem too excited by the deal, with NXP's New York-listed shares showing little change in the latest trading session. The company has a total market value of about $30 billion, meaning the sale would represent a modest figure of about a tenth of the company's value. That relatively small fraction could be one reason for the muted investor response.
According to the 2 sides, Netherlands-based NXP will sell the standard products business to a group led by 2 Chinese financial firms, Beijing Jianguang Asset Management and Wise Road Capital. (company announcement; English article; Chinese article) The standard products unit posted about $1.2 billion in revenue last year, or about one-third of NXP's total, and employs about 11,000 people, the company said. The deal is expected to close early next year, it added.
In this case the deal really does look a bit low-tech, though I'm sure that NXP is probably playing up that element of the story to avoid controversy. The fact that the unit being sold accounts for nearly a third of all sales but only one-tenth of NXP's market value indicates that it's probably a very low-margin business involving older, mature technology. That should ease concerns by local politicians that the company is selling its cutting-edge technology to the Chinese.
Global Campaign
The bigger story is that China has embarked on a campaign over the last 2 years to buy global technology to upgrade its traditional manufacturing base. But the campaign has run into steady obstacles in the west and Asia, where local politicians are wary of selling cutting-edge technologies to the Chinese. That wariness has killed or threatened to derail a number of deals in the US and Taiwan, and looks poised to quash Midea's similar recent bid to buy Kuka.
But while most of those deals involve relatively cutting-edge technologies, other deals involving older technology and smaller companies might be less subject to scrutiny by local governments. One such deal was in the headlines earlier this week, when another Chinese buyer moved closer to acquiring Finnish chip designer Okmetic (Helsinki: OKM1V). (previous post)
But that deal was much smaller than any of the others, valued at less than $200 million, and Okmetic itself is also a very young company, founded just last year. Another deal that reportedly had China's Tsinghua Unigroup exploring a bid for US chip designer Lattice (Nasdaq: LSCC) in April looked similar, since the acquisition target had a modest market value of less than $700 million.
At the end of the day, this particular process may be mostly a matter of trust-building. China has such a bad reputation for rampant intellectual property theft and other corporate misdeeds that many of these countries probably worry about such issues if their companies get sold to Chinese buyers. Cases like Okmetic and now NXP could provide good opportunities to China to show it's serious about tackling such issues, which could perhaps ease western concerns about larger M&A deals in the future.
Related posts:
(NOT FOR REPUBLICATION)
(Visited 195 times, 1 visits today)