China Mobile Nears iPhone Deal, Xiaomi Flies On Hongmi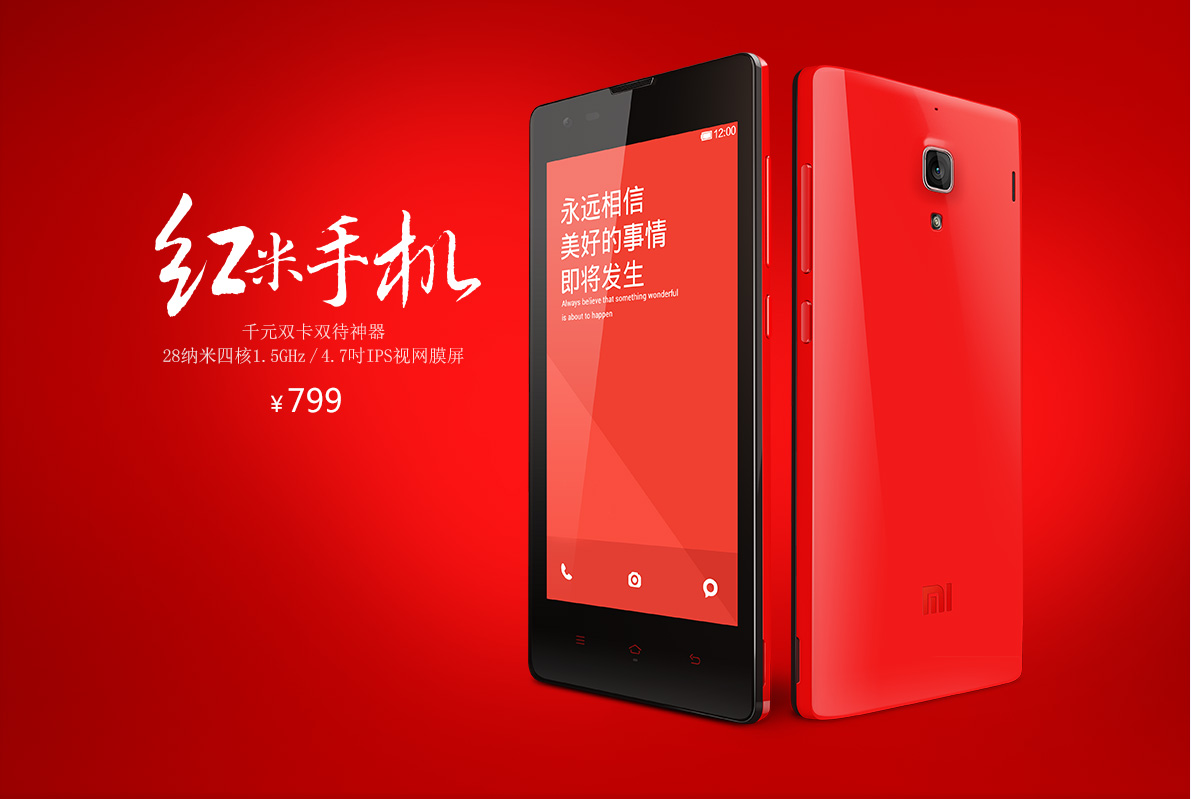 Telecoms stalwart China Mobile (HKEx: 941; NYSE: CHL) and up-and-comer Xiaomi are creating new buzz in the sector these last few days, as speculation builds that the former may be near a long-awaited deal with Apple (Nasdaq: AAPL) to finally offer the iPhone on its network. Meantime, Xiaomi is making headlines with word that it expects its revenue to double this year, following a strong reception for Hongmi, its latest smartphone that retails for just 799 yuan or about $130.
Both of these stories reflect the growing importance of China to the global smartphone market, as the nation gets set to pass the US this year to become the world's largest market for phones optimized for web surfing and other data functions. Apple has been in the China smartphone market for the last few years through iPhone tie-ups with the nation's 2 smaller mobile carriers, China Unicom (HKEx: 762; NYSE: CHU) and China Telecom (HKEx: 728; NYSE: CHA). But those 2 companies control just a third of the market, with China Mobile dominating the other two-thirds.
I remember first reporting on iPhone talks between China Mobile and Apple back in 2010, as a deal would clearly be beneficial to both companies. But technological issues caused those talks to stall, mostly because China Mobile's 3G network uses a homegrown Chinese technology not supported by Apple. That obstacle seemed to be fading late last year, when Apple's main chip supplier, Qualcomm (Nasdaq: QCOM) finally developed a chip that could support the homegrown Chinese 3G standard. (previous post)
Speculation of a coming iPhone deal grew as rumors emerged that Apple was planning its next iPhone launch next month, and CEO Tim Cook made a trip to China where he visited China Mobile headquarters. Now China Mobile has just released its latest quarterly results, which were predictably underwhelming with its profit up a meager 1.5 percent in the first half of the year. (English article) Reporters took advantage of the presence of high-level executives at a press conference to discuss the results to ask about the iPhone rumors, getting mostly ambiguous answers.
Chairman Xi Guohua would only say that negotiations are still in progress and there are still some technical and commercial issues to be resolved. But I would be very surprised if the pair don't finally announce a deal in the next 3 weeks before the next iPhone launch, and would expect China to finally be included for the first time in the global debut for an iPhone.
From China Mobile let's look quickly at Xiaomi, which has risen to prominence in the last 2 years on the strength of its trendy, mid-range smartphones sold mostly over the Internet. Xiaomi joined the recent low-end smartphone frenzy with the roll-out of its Hongmi earlier this month, and said the model sold 100,000 units in the first 90 seconds of an online promotion as it received orders for a hefty 7.45 million of the phones. (English article)
The strong initial showing for Hongmi has prompted Xiaomi to say it now expects to generate more than 26 billion yuan in revenue this year, or more than double the 12.6 billion it made in 2012. (English article) It said the amount could further double to more than 50 billion yuan next year. I suspect we could see the company become profitable on an operating basis sometime in 2014, and that talk of an IPO will start to grow in the new year.
In one interesting footnote to the Xiaomi story, charistmatic co-founder Lei Jun is now saying his company should be likened to global e-commerce leader Amazon (Nasdaq: AMZN) rather than Apple, with which it was previously most often compared. (Chinese article) I suspect Lei's comments are more aimed at distancing his company from Apple, which has experienced recent image problems in China, and aren't an indicator that Xioami will soon make a major play into e-commerce. Look for Lei to keep up the rhetoric through the rest of the year, as the Hongmi challenges not only Apple but also lower-end smartphones from homegrown rivals Huawei, ZTE (HKEx: 763; Shenzhen: 000063) and Lenovo (HKEx: 992).
Bottom line: Apple will announce an iPhone tie-up with China Mobile within the next 3 weeks, while Xiaomi's new Hongmi will heat up the China market for low-end smartphones.
Related posts:
This article was first published in the online edition of the South China Morning Post at www.scmp.com.
(Visited 73 times, 1 visits today)