Alibaba Sees Sudden Urgency In SNS
I've been watching with interest this week as e-commerce leader Alibaba has discovered a sudden urgency to grow its business in the social networking (SNS) space, with founder Jack Ma leading the charge. In the last few days, media have reported that Alibaba has made a major new acquisition in the sector, and Ma is also trumpeting the importance of the company's recently launched Laiwang instant messaging service that will compete with Tencent's (HKEx: 700) hugely popular WeChat service. All this comes after Alibaba earlier this year signed a landmark agreement to buy a major stake in Sina's (Nasdaq: SINA) Weibo service, often called the Twitter of China.
Social media in China
From a strategic perspective, SNS does certainly does seem to be a critical element of any major Internet strategy going forward, as reflected by the meteoric rise of global sector pioneers Facebook (Nasdaq: FB) and Twitter. But all that said, Alibaba's new strategy of making multiple new tie-ups and service launches looks a bit scattered to me, as the company tries to play catch-up in the space on the hopes that one or more of these new initiatives will succeed.
Let's start with a look at the latest acquisition rumors, which have media reporting that Alibaba has agreed to acquire an SNS online shopping site called Mogujie for as much as $200 million. (English article) There's not any more detail to the reports, except to say that neither company would comment. I've had a quick look at Mogujie, and it looks mostly like a traditional e-commerce site selling a wide array of products. But if the rumors are true, then presumably Mogujie may have some strong SNS functions that Alibaba would like to acquire and use on its popular Taobao and TMall e-commerce platforms.
From Mogujie, let's look at Laiwang, the mobile instant messaging service that Alibaba launched in August in a bid to compete with similar products like WeChat and global rivals like US-developed Whatsapp and Japan-developed Line. The Laiwang launch received limited media attention at the time, which perhaps is why Ma and Alibaba are suddenly making a renewed push to draw attention to the product.
Ma is reportedly saying that Laiwang will be critical to Alibaba's future success, as it gears up for a multibillion-dollar IPO that will be the biggest-ever by a Chinese Internet company. At the same time, media are now saying that Alibaba is requiring all of its employees to use Laiwang, implying that they won't be allowed to use WeChat anymore. (English article) In a bid to quickly boost Laiwang, Alibaba is also reportedly requiring all employees to have at least 100 non-company Laiwang friends or they won't receive their bonuses this year.
Laiwang VS Wechat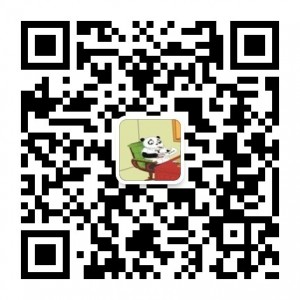 I suppose I should commend Alibaba for its sudden urgency to build up Laiwang, though I doubt that this kind of strong-arm tactic will have much effect to wean people off WeChat, which now boasts more than 300 million users. This Laiwang push also comes just a half year after Alibaba purchased 18 percent of Weibo from Sina for $586 million.
If this sudden series of SNS moves by Alibaba looks a bit confusing, perhaps it's because it is. Each of these initiatives looks interesting by itself, but combined they form a picture of a company that is suddenly realizing it's late to the SNS game and is trying to quickly make up for lost time with a series of poorly coordinated moves. At the end of the day, I would hold out the most hope for the Sina tie-up, while the Laiwang initiative looks like too little too late.
Bottom line: Alibaba's recent emphasis on SNS looks like a smart realization, but many of its new series of uncoordinated sudden moves into the space are likely to fail.
Related posts:
(Visited 478 times, 1 visits today)