TELECOMS: ZTE Hit By US Probe Into Iran Sanctions Violations
Bottom line: ZTE will face major supply chain disruptions following new punitive US actions for violating UN sanctions against Iran, forcing it to lower its 2016 sales targets by up to 10-15 percent.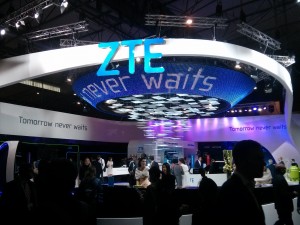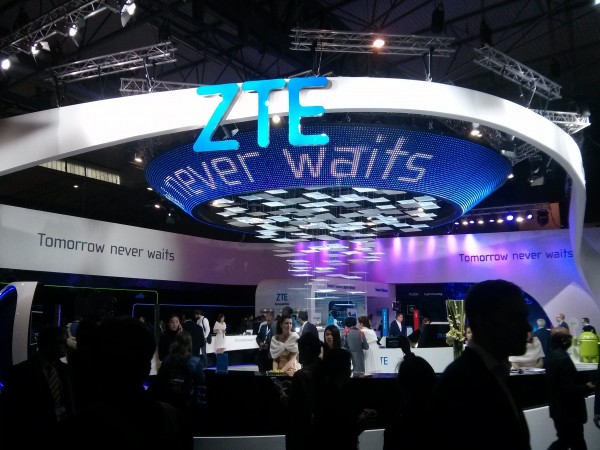 Officials at telecoms equipment and smartphone maker ZTE (HKEx: 763; Shenzhen: 000063) got a rough start to the new week, after media reported the company was set to get punished by Washington for selling products to Iran in violation of earlier UN sanctions. The news quickly buzzed through the headlines, and prompted ZTE to request a halt to trading of its Hong Kong-listed shares. (HKEx announcement)
This particular case actually dates back to 2012, when reports emerged that the FBI was investigating ZTE for illegally selling US computer equipment to Iran at the height of tensions with the west related to its nuclear development program. (previous post) Crosstown rival Huawei also faced similar accusations at that time.
It's a bit unclear why the FBI took so long to conduct its investigation, though perhaps the development is related to the recent lifting of UN sanctions against Iran. We'll return shortly to the subject of potential fallout for ZTE from punitive action, but first let's look at the actual report that is buzzing through the headlines as the new work week begins.
According to the report, the US Department of Commerce has determined that ZTE purchased networking products from US companies like Microsoft (Nasdaq: MSFT) and Oracle (Nasdaq: ORCL) and illegally sold them to Iran's largest telco, Telecommunication Co of Iran, in violation of UN sanctions at that time. (English article; Chinese article) As part of its probe, the Commerce Department obtained internal ZTE documents, some labeled "top secret", related to a scheme specifically designed to circumvent UN sanctions.
As a result of the investigation, the Commerce Department will force all US companies to receive approval before exporting any equipment to ZTE. The reports say such requests will generally be denied, effectively barring ZTE from buying such products. The new requirement is set to go into effect on Tuesday.
The move could deal quite a blow to ZTE, which has buying relationships with a wide range US technology suppliers. Besides Microsoft and Oracle, the company also purchases products from the likes of Intel (Nasdaq: INTC), IBM (Nasdaq: IBM) and Honeywell (NYSE: HON). There's no mention of ZTE's fast-growing smartphone business in the reports, but I suspect that unit may also buy chips and other components from US companies.
Fledgling Turnaround
The news comes just as ZTE was beginning to turn around after a major overhaul a couple of years ago. In January the company announced preliminary results for the year 2015, including a 23 percent rise in operating revenue and a 43 percent rise in net profit. (HKEx announcement) Before that, the company had suffered from an overly aggressive expansion of its core telecoms networking equipment business, and its newer smartphone unit was also suffering from aggressive price wars in China.
This new punitive action from the US will almost certainly cause major disruptions to ZTE's supply chain. Most of the US companies are unlikely to want to do business with ZTE after the move takes effect, even by selling to it from offshore locations, for fear of angering Washington. ZTE may be able to find replacement suppliers in Europe and Asia, but that will take time and could also require some major product redesigns.
ZTE said it was aware of the media reports, and I expect we'll see a more detailed response soon to the report, which added the Commerce Department will formally publish its punitive measures later this week. I do expect that ZTE's shares will take a big hit when trading resumes, and that this latest move could force the company to make downward revisions to its 2016 sales targets by as much as 10-15 percent.
Related posts:
(NOT FOR REPUBLICATION)
(Visited 202 times, 1 visits today)