Shanghai Street View: Hollow Hongkou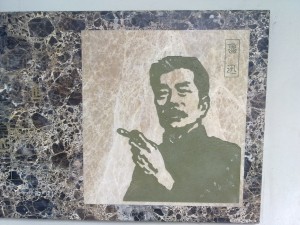 Huangpu District has the stately Bund, Jing'an has the upscale West Nanjing Road shopping area and Luwan has the trendy Xintiandi. And then there's Hongkou, which is trying to find its way onto city tourist maps with new plans for an area of bed & breakfast-style hotels (B&Bs) converted from old shikumen houses.
If my description of this newest plan by Hongkou sounds just slightly sarcastic, it's because I've become just a tad skeptical of the growing list of efforts by local officials to build some truly first-class attractions for both local people and out-of-town visitors. Among the four major districts of old Shanghai, only Hongkou has largely failed to convert some of its rich history into modern major attractions that can showcase its past as the former Japanese concession and home to a large Russian emigrant population.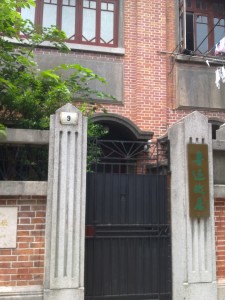 I'll admit that part of the reason for my lament is that I live in Hongkou, and would desperately like to see some hip and trendy areas emerge in the district that can capitalize on its many old and interesting buildings and areas. I should at least credit the district with trying to create such attractions, which is yet again the case with this latest B&B plan.
On the surface, at least, this new plan looks quite interesting and fills a very real need for affordable, well-managed hotels from visitors to Shanghai. Under the plan, Hongkou district officials will work with local residents in an area near the Hailun Road subway station to convert their traditional shikoumen-style homes into affordable B&Bs. (Chinese article)
That particular area is near where I live, and I can personally attest to the fact that it's full of such old-style houses, many of which are being gradually upgraded as part of a plan to resuscitate the broader area. To ensure uniformity of service, the plan would see a unified management body created for the new B&B area, to assist local homeowners in providing the kind of environment and service that would appeal to travelers looking for more personal and affordable accommodations in Shanghai.
The plan actually looks relatively well conceived, and still could stand a chance of success as it's gradually rolled out over the next few years. But my major concern is that Hongkou could once again bungle this initiative with poor execution and promotion, similar to what it has done with other similar plans in the past.
One of the district's great assets is the North Bund, which consists of the area along the Huangpu River north of Nanjing Road. While people refer to the Bund as one of Shanghai's most historic and best preserved tourist attractions, what they really mean when they say that is the part of the Bund that lies south of Nanjing Road.
While there are plenty of interesting and well restored buildings on the north side of the Bund, tourists and even local Shanghai residents like myself will almost inevitably turn right when they reach the end of Nanjing Road to see buildings like the old Hongkong Shanghai Bank headquarters and dine at trendy restaurants like M On The Bund. By comparison, few people turn left at the end of Nanjing Road, and I personally can't even name a single building in that Hongkou part of the Bund.
Other areas of Hongkou with big potential include the Liyang Road area, and Duolun Road, both of which contain numerous historic buildings that were home to some of China's leading intellectuals of the early 20th century. The most famous of those is Lu Xun, known to many for his critical short stories, whose home in the area has been converted into a small museum.
And yet on a recent trip to the visit Lu Xun's famous former residence, my out-of-town friend and I were the only tourists there. The case is similar on Duolun Road, which has been converted into a much larger version of Xintiandi but fails to attract the same volume of tourists and local residents looking for fun places to eat and shop. My favorite of Hongkou's under-visited attractions is 1933, formerly the biggest slaughterhouse in Shanghai which has been converted into a series of trendy cafes, restaurants and offices.
A friend of mine who works in the Shanghai city government informs me that Hongkou's local officials lack the same marketing savvy of their peers in Huangpu and Jing'an, which perhaps explains why the district has yet to win any major spots on the city's tourist maps.
I probably will get some criticism for saying this, but I might suggest the district work more closely with foreign consultants and developers like the ones that developed Xintiandi and many of the most popular malls and restaurants on Nanjing Road and the Bund. Such developers may not be Shanghai natives, but they certainly understand how to transform old areas and architecture into destinations that win praise from preservationists and history buffs, while also providing a fun and comfortable respite for local residents and out-of-town visitors.
(Visited 183 times, 1 visits today)