POLICY: Huawei, Weibo, NBA Chase Business Cheats in Court
Bottom line: New court actions by Huawei, Weibo and NBA star Michael Jordan reflect China's efforts to crack down on white collar crimes that are common but threaten to hamper the country's economic development.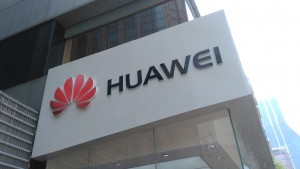 The headlines are bubbling today with a few notable stories from the courtroom, which spotlight the slow but steady progress China is making against corporate cheats who undermine the nation's business climate. Leading the news is telecoms giant Huawei, which is chasing a rogue former executive who was already jailed once for stealing company property and tried to continue his illegal ways after being released from prison.
Another headline has a judge ruling in favor of the Twitter-like Weibo (Nasdaq: WB), which accused a software maker of illegally stealing data from its service. Last but not least there's the NBA, whose legendary Michael Jordan is closing in on a high-court decision that could finally force a rogue sporting goods maker to stop illegally using his trademark.
Each of these stories involves a different type of corporate crime, all of which are quite common in China's unruly business landscape. Realizing that such crimes will ultimately undermine economic development, Beijing is slowly creating a legal system to tackle many of the problems. But despite the advances, enforcement of legal decisions is still spotty, and the size of fines is often so small that it doesn't have much deterrent effect.
Let's begin with Huawei, which has emerged as one of China's most aggressive major private companies in the fight against corporate crime. Two years ago the company made headlines for an internal crackdown against employees who accepted bribes (previous post), and now it's aggressively chasing a former vice president named Chen Yiquan for corporate theft.
Chen left Huawei a couple of years ago to start his own company using intellectual property stolen from his former employer, a common practice in China. A court found him guilty and he served a 19 month jail sentence, only to be released and start up yet another new firm that Huawei says is again illegally using its property. (Chinese article)
The case is now being investigated by officials with Huawei's assistance, and Chen could end up returning to prison for a second time. Such a move would send a strong message that offenders will be punished whenever they steal from a former employer. It will also show that going to jail once doesn't make someone immune from further prosecution if he continues his illegal behavior.
Improper Use of Data
Next there's the Weibo case, which has seen a judge rule that the maker of a software product called Maimai was illegally mining user data from the popular social networking service. (Chinese article) Weibo probably took the move to protect user privacy, which is constantly under attack from both site owners and third-party outsiders like Maimai.
In this case, a Beijing judge ordered Maimai to pay 2 million yuan, or about $300,000. Such an amount is actually quite large for Chinese courts, which historically convicted companies of similar crimes and then levied tiny fines worth thousands of dollars. This relatively large fine will probably have a moderate deterrent effect on a small company like Maimai, and may send a strong message to prevent other small companies from engaging in similar illegal behavior.
Finally there's the Michael Jordan case, which has been working its way through the Chinese court system for the last 4 years and is expected to yield a final decision from a high court in the next week or so. (English article) Jordan is suing Qiaodian Sports Co for illegally using a Chinese version of his name, and also several other items closely associated with him.
Lower courts found in favor of Qiaodian, but Jordan is hoping the high court will overturn those decisions. In this case the issue involves the practice of trademark squatting, which involves registering a famous foreign trademark in China before the actual trademark owner. China previously often ruled that whoever registered the trademark first was the rightful owner. But more recently it has been moving to adopt more international practices that protect the real owner even if a squatter registers the name first.
Related posts:
(NOT FOR REPUBLICATION)
(Visited 190 times, 1 visits today)