IPOs: Rise Education Rises in Debut, iClick and Jianpu Join the Queue
Bottom line: The strong debut for Rise Education reflects good investor appetite for new China concept stocks in New York, which should bode well for a new listing by Jianpu and could also buoy iClick.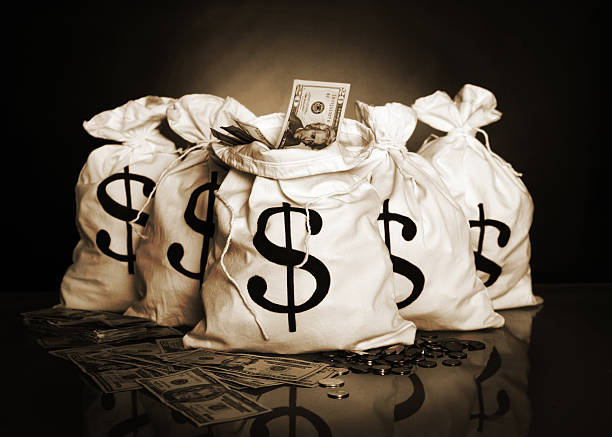 The IPO floodgates are opening wider following the hugely successful listings of microlender Qudian (NYSE: QD) in New York last week and the Hong Kong listing of online insurance provider ZhongAn (HKEx: 6060) shortly before that. Those two nice debuts may be partly behind an equally impressive launch for Rise (Nasdaq: REDU), an education services firm that looks far less high-tech than that other pair.
At the same time, two other higher-tech names have just made their first public filings, with iClick and Jianpu Technology aiming to raise $100 million and $200 million in New York, respectively. 
My best guess is that all of these new filings were just waiting in the wings for Qudian's IPO, and are immediately moving forward to strike while the iron is hot. The hot iron I'm referring to is a stellar performance for Qudian's stock, which priced above its original IPO range and now trades about 38 percent above that raised price. That shows that demand is strong right now for new China IPOs from foreign investors, especially from the high-tech space and especially from a new group of fintech companies.
Let's begin with Rise Education, which looks decidedly low-tech and is engaged in educational services targeting China's millions of doting parents wanting to bestow every advantage imaginable among their only children. Despite the ho-hum nature of the offering, Rise's shares actually priced at $14.50 per American Depositary Share (ADS), above their previously announced range of $12-$14. (company announcement)
That allowed the company, which is backed by US private equity powerhouse Bain, to raise $160 million in total, not a huge amount but also not too shabby. What's more, the stock rose nearly 15 percent to close its first day at $16.61, which seems to indicate investors are getting jazzed about China stocks again.
Building on Excitement
Perhaps sensing that excitement, an online marketing platform called iClick also filed its IPO prospectus at the end of last week, seeking to raise $100 million. (company announcement) The company's revenues grew about 20 percent in the first half of this year to about $56 million, not bad but nothing like the kind of growth we saw at Qudian. The company is also losing money, and those losses ballooned by nearly a factor of about 4 to $22 million over the same period.
Purely based on those two figures, this particular offering doesn't look all that exciting. Revenue growth of 20 percent doesn't seem to justify such big losses, especially when those losses are ballooning at a much faster rate. Accordingly, this particular listing may be one of the first tests of investor appetite with this sudden flurry of companies that are coming to market.
Finally there's Jianpu Technology, which also goes by the name of Rong360, and looks like a slightly better proposition and is more the kind of fintech play represented by Qudian. The company is aiming to raise a larger $200 million in its offering, and has the kind of growth that's more representative of what we've seen from this sector. Specifically, its revenue more than doubled to nearly 400 million yuan ($61 million) in the first six months of this year, and its net loss narrowed by about half to 49 million yuan over that period. (company announcement)
What's somewhat revealing about these two new offerings is their underwriters. Jianpu has a relatively A-list of underwriters, with the offering being handled by Goldman Sachs,  Morgan Stanley and JP Morgan, which it proudly displays at the top of its prospectus. By comparison, iClick has a more B-team of  Credit Suisse and Nomura. That's not to belittle that pair, though clearly they're not in the same league as Jianpu.
At the end of the day, Jiapu looks likely to be a winner, riding off the coattails of Qudian and perhaps ZhongAn before it. iClick could also do well, since the strong performance for Rise Education indicates that investor appetite is strong right now for anything with Chinese flavor. But I would probably expect that one to price in the middle of its range and perhaps post a modest gain on its debut, whereas the performance should be much stronger for Jianpu.
(Visited 186 times, 1 visits today)