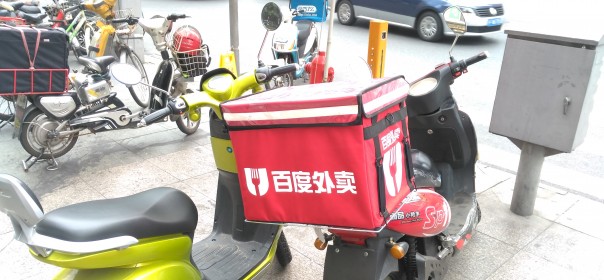 INTERNET: Baidu Spits Out Takeout Dining Service
Bottom line: Baidu could announce a sale of its takeout dining unit to Ele.me by the end of the month, in a smart exit that will leave the industry with two major players and could result in a major write-off for Baidu.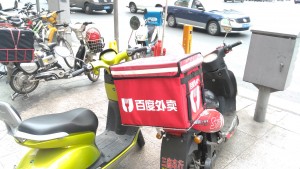 In a move that's been a long time coming, media are reporting that search giant Baidu (Nasdaq: BIDU) is on the cusp of a deal to unload its aging takeout delivery service to rival Ele.me, in a deal that would essentially whittle the ultra competitive space down to just two players. This particular development follows quite a typical pattern for Baidu, whose founder Robin Li has discovered he can quickly gain market share in new areas by throwing lots of money at them, sometimes through organic build-ups and sometimes through acquisitions.
Unfortunately, Li also has a strong track record of building up money-burning black holes that become problematic because they consume so much cash that they can't be easily shut down. He has closed at least one such venture in the past, an e-commerce venture with Japan's Rakuten. In another instance he sold off his Qunar online travel service to industry leader Ctrip (Nasdaq: CTRP).
Baidu is currently grappling with three major units that are losing money and appear to have limited value. The most problematic is the takeout dining service, which was launched around two years ago with fanfare as part of Baidu's move into online to offline (O2O) services, which was an Internet flavor of the day at that time. Another is Baidu's Nuomi group buying site, which was another flavor of the day a few years earlier. The last one is iQiyi, its online video site, which looks like the most promising of the three.
But for now let's focus our attention on the takeout dining service, which is reportedly on the cusp of being sold to Ele.me, the oldest of China's major O2O takeout dining services. There's not too much to the reports in terms of detail, though one points out that Baidu takeout would continue to operate as an independent entity for at least a year after the merger. (Chinese article) The report also points out that Ele.me recently raised $1 billion in new cash from e-commerce giant Alibaba (NYSE: BABA) earlier this year, which could be used to finance the purchase.
Another report, which looks a little shakier, says Baidu will sell the unit for $500 million, but then provide continued access to its various platforms for two years, in a deal that would be worth about $300 million. (Chinese article) Such platforms would include the Nuomi group buying service that I've mentioned above, along with its mapping and core search services.
Coming This Month
I should begin by saying that I fully believe a sale will be announced, most likely by the end of this month. It's been no secret that Baidu is trying to sell the unit, and Li would like to probably get rid of it sooner rather than later and move on with his other bigger fish to fry, like his latest moves into self-driving cars and artificial intelligence.
I can remember when Baidu's takeout delivery service first hit the streets really just over a year ago. Back then its trademark red-colored delivery pouches quickly became a fixture on the streets of Shanghai, where I was living at that time. Ele.me was the earliest major name in the space, and around that time Meituan also emerged as another major player.
Nowadays all of the big names' pouches and delivery scooters are looking a bit tired, even though most have only been on the streets for less than two years. Baidu's red pouches in particular are all faded, scratched and ripped, and it's been obvious for some time that Li hasn't been putting much money into the unit. One of my sources even told me the unit wasn't given any marketing budget at all this year.
All that brings us to the bottom line, which is what's ahead for Baidu and the takeout dining sector more broadly. Baidu will probably take a huge loss on the sale, which perhaps could show up as a one-time item in this year's fourth quarter or get spread out over several upcoming quarters. But it does seem like a good strategic move for the company. Meantime, the sale will whittle the industry down to just two players, with Ele.me looking like the clear leader of the pair. But the market is still certainly big enough for two big players, and I expect Meituan should continue as a strong number two.
(Visited 90 times, 1 visits today)